If you haven't heard it already, you will soon — the velvety voice of Perry Como singing "There's No Place Like Home for the Holidays." Even though it was released in 1954, it still shows up on lists of favorite Christmas songs. And why not? Wherever Christmas is celebrated, making it home for that celebration is a universal theme.
I can prove it. Some of you may be like me — old enough to remember the Folgers coffee Christmas commercial from 1985, which was reprised in 2009. The theme was clear: Nothing says Christmas like family making it home in time to be together — okay, and having a cup of coffee to start the day.
No doubt Folgers picked that theme to sell their coffee because it is instantly identifiable and embraced. Making it home for Christmas has been, if at all possible, an annual goal for families who are separated. As Perry Como told us in song, "For the holidays you can't beat home sweet home!"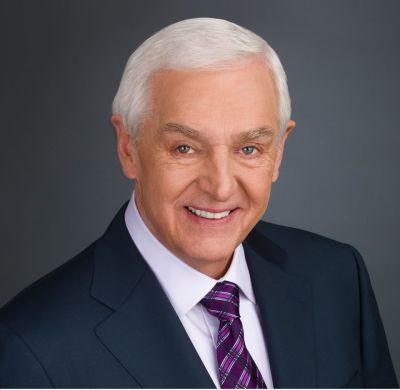 Still not convinced? In 2019, it was estimated that more than 115 million Americans traveled during the Christmas holiday season by car, train, or plane. In a normal progression of events, we might expect that number to be even higher this year. But we are in a "new normal," aren't we? Because of the COVID-19 pandemic, there will no doubt be far fewer of us making it home for the Christmas holiday.
But wait: There are two ways to think about the phrase, "Make it home for the holidays." First, there is the traditional way — traveling back home and joining family and friends for the celebration. But there's another way: Make "it" — the place where you are, wherever that place is — your "home" for the holiday.
Is that possible? It certainly is! And given the number of us who may not be able to travel to our traditional home this Christmas, perhaps we can think creatively about what "home for Christmas" really means.
Here's the key: Christmas means celebrating Christ. So wherever He is, we can celebrate Him. And if He is living in us, wherever we are this Christmas can be our holiday home.
Click here to read more.
SOURCE: Christian Post, David Jeremiah