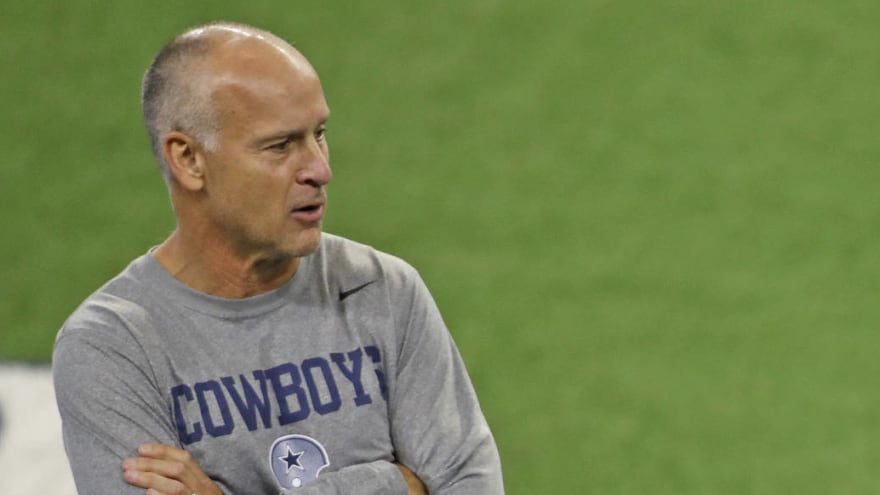 Mike Nolan is on borrowed time with the Dallas Cowboys — as in, he's potentially three weeks away from cleaning out his office at The Star.
The Dallas Morning News reported Tuesday that while Cowboys head coach Mike McCarthy will return in 2021, his hand-picked defensive coordinator and longtime pal will not.
Cowboys DC Mike Nolan is not expected to return in 2021. Mike McCarthy will. But the team's defensive scheme mishandle falls on McCarthy, too. https://t.co/o3tA8WQIwH

— Michael Gehlken (@GehlkenNFL) December 16, 2020
Signs have pointed to Nolan's likely post-season ouster throughout the course of a historically-futile 2020 campaign. But speculation recently intensified after Cowboys owner/general manager Jerry Jones expressed his desire to re-do the defensive arrangement, a strong hint that changes are coming to McCarthy's coaching staff.
"I will say this, like anybody, you got a lot of do-overs, I'd like to start again on how we approach our defense this year," Jones said Friday on 105.3 The Fan. "I'd like to start that over again. I'm sure everybody else would, too."
"I'd start right there (with) the first day (of training camp)," he continued. "By the way, unfortunately, everybody (was dealing with) the same thing. … I would really make sure that any changes we were making, I would want to make sure that we did in the same way that we didn't make changes on offense. Because we didn't think we had the time to make those changes and it really be effective. We've obviously, done some things, we've changed. And we're having a hard time getting those in place to be a good defense."
Click here to read more.
SOURCE: Heavy, Zack Kelberman