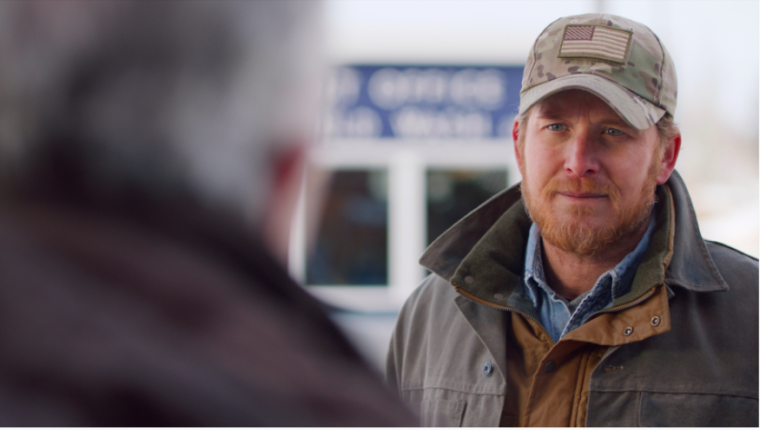 As 2020 comes to a close, the inspirational sports drama "The Last Champion" seeks to highlight the power of community, love and forgiveness, the film's stars say.
Starring "Yellowstone" actor Cole Hauser, "The Last Champion" follows John Wright (Hauser), a former championship wrestler and promising Olympian, who is forced to leave his hometown in disgrace after being stripped of his medal when it was discovered that he had cheated by using steroids.
But 20 years later, he returns to his hometown after his mother dies. There, he's forced to face his demons and confront his past — including his ex-girlfriend and town residents who still hold grudges against him. Wright, however, gets a second chance by becoming the coach of a high school wrestling team.
While coaching the team, Wright encounters a troubled student, Michael Miller (Sean H. Scully), who also has the ability to become a champion. But, much like a younger Wright himself, Miller needs "someone to look up to," helping the coach discover his purpose.
Wrestling is a key component of "The Last Champion." In fact, it features Olympic gold medal wrestlers Dan Gable and Randy Lewis. But Hauser stressed that the film "is more than about wrestling." The actor described "The Last Champion" as a "heartwarming movie" that will resonate with audiences of all backgrounds.
"It's about humanity," he said. "it's about love, family, faith, addiction, redemption, being a teacher … someone's growth from being a shattered soul to finding his way back and to teach a kid everything he wished he had learned."
Though it's a family-friendly film, "The Last Champion" does include some language, violence, and several scenes with alcohol. It also examines the struggle of addiction, and the bleak reality of poverty and despair. According to Hauser, this gives Wright's character, in particular, more depth and highlights the power of redemption.
Click here to read more.
SOURCE: Christian Post, Leah MarieAnn Klett