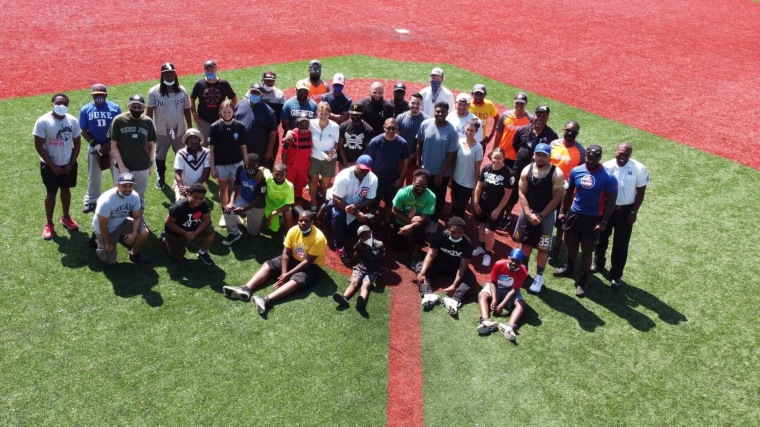 God's miraculous provision keeps Chicago's City of Refuge ministry in business, but the most important part of the ministry is the way it draws community groups together, founder Stephanie Marquardt said.
City of Refuge started in 2018 after Marquardt, her husband, Kurt, and Chicago West Bible Church Pastors Jon Kelly and Kent Steiner experienced a calling to minister in Chicago's most dangerous neighborhoods, she told The Christian Post.
Marquardt started sports leagues to teach youth valuable life skills through sports. Before COVID-19, the program had over 1,000 students who were learning archery, baseball and basketball. Each team receives coaching from a police officer, a faith leader and a local nonprofit leader, she said.
Marquardt is also a devoted sports fan, often using metaphors from sports to talk about her work.
"What's distinctive is that we follow what we call the three-legged stool," she said. "It's getting civic, sacred and secular parts of society to work together. I think that's very biblical."
The combined approach allows each group to use their strengths most effectively, she said. It also lets community leaders form relationships and work together.
The ministry rapidly expanded to the Chicago neighborhoods of Austin, Garfield Park, North Lawndale, Englewood and Roseland. These neighborhoods have some of the city's highest murder rates, worst schools and highest poverty rates.
Marquardt said she funds her work entirely by prayer. She takes her inspiration from Christian leader George Müller, a 19th century Christian who ran an orphanage without asking the public for donations. Her ministry's first big challenge was to get baseball uniforms for her program's participants before she even knew the number of kids who would enroll in the program. She estimated the uniforms would cost $150,000.
On a plane trip to Florida with her husband, Marquardt prayed and read Müller's writings, she said. One of his statements stood out to her.
" … in leaning upon the living God alone, we are beyond disappointment, and beyond being forsaken because of death, or want of means, or want of love, or because of the claims of other work," the passage reads.
Click here to read more.
SOURCE: Christian Post, Jackson Elliott