Dear Chuck, 
Covid set me back financially this year. As a result, we're having a very frugal Christmas. Can you offer any tips on setting financial goals for next year? I want to be better prepared for what may lie ahead!
Getting Ready for 2021
Dear Getting Ready,
I am so sorry for the setbacks you have suffered during this pandemic. Millions of people just like you are looking forward to the new year with great anticipation and are hoping to make improvements in our finances.
New Year, New You
January is typically a time of renewal. For many of us, that includes diets, health and fitness goals, relationships, or financial plans. However, after what we have experienced in 2020, our highest need will be for renewed hope. Watching the news, scrolling through social media, and listening to certain friends or family members will not fulfill that need. Hope gets us through the tough seasons and gives us direction in times of uncertainty. Thankfully, we have the ultimate source of hope: Jesus. We need to learn to rely on Him in order to cultivate that hope. Here is a quick outline of steps for 2021.
Step One: Make a Vow. Dedicate this year to the Lord and seek his guidance in all decision-making.
Click here to read more.
SOURCE: Christian Post, Chuck Bentley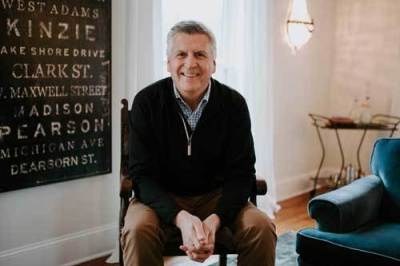 Chuck Bentley is CEO of Crown Financial Ministries, the largest Christian financial ministry in the world, founded by the late Larry Burkett. He is the host of a daily radio broadcast, My MoneyLife, featured on more than 1,000 Christian Music and Talk stations in the U.S., and author of his most recent book, Money Problems, Marriage Solutions. Be sure to follow Crown on Facebook.