Dear Chuck,
My husband and I really need this to be the year for a financial turnaround. What are the best practical steps we can take to achieve this in the new year? 
PTL it is 2021! 
Dear PTL it is 2021,
Happy New Year! We join you in thanking God for another year! It is a time to start fresh and pursue our God-given purpose. Improving your finances is a fantastic goal for any couple and I have practical advice to help you.
"Unless a particular man made New Year resolutions, he would make no resolutions. Unless a man starts afresh about things, he will certainly do nothing effective."
– G.K. Chesterton
The last sentence is so true. Nothing effective is accomplished unless we purpose to achieve something new!
Click here to read more.
SOURCE: Christian Post, Chuck Bentley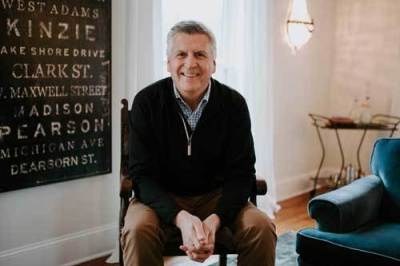 Chuck Bentley is CEO of Crown Financial Ministries, the largest Christian financial ministry in the world, founded by the late Larry Burkett. He is the host of a daily radio broadcast, My MoneyLife, featured on more than 1,000 Christian Music and Talk stations in the U.S., and author of his most recent book, Money Problems, Marriage Solutions. Be sure to follow Crown on Facebook.