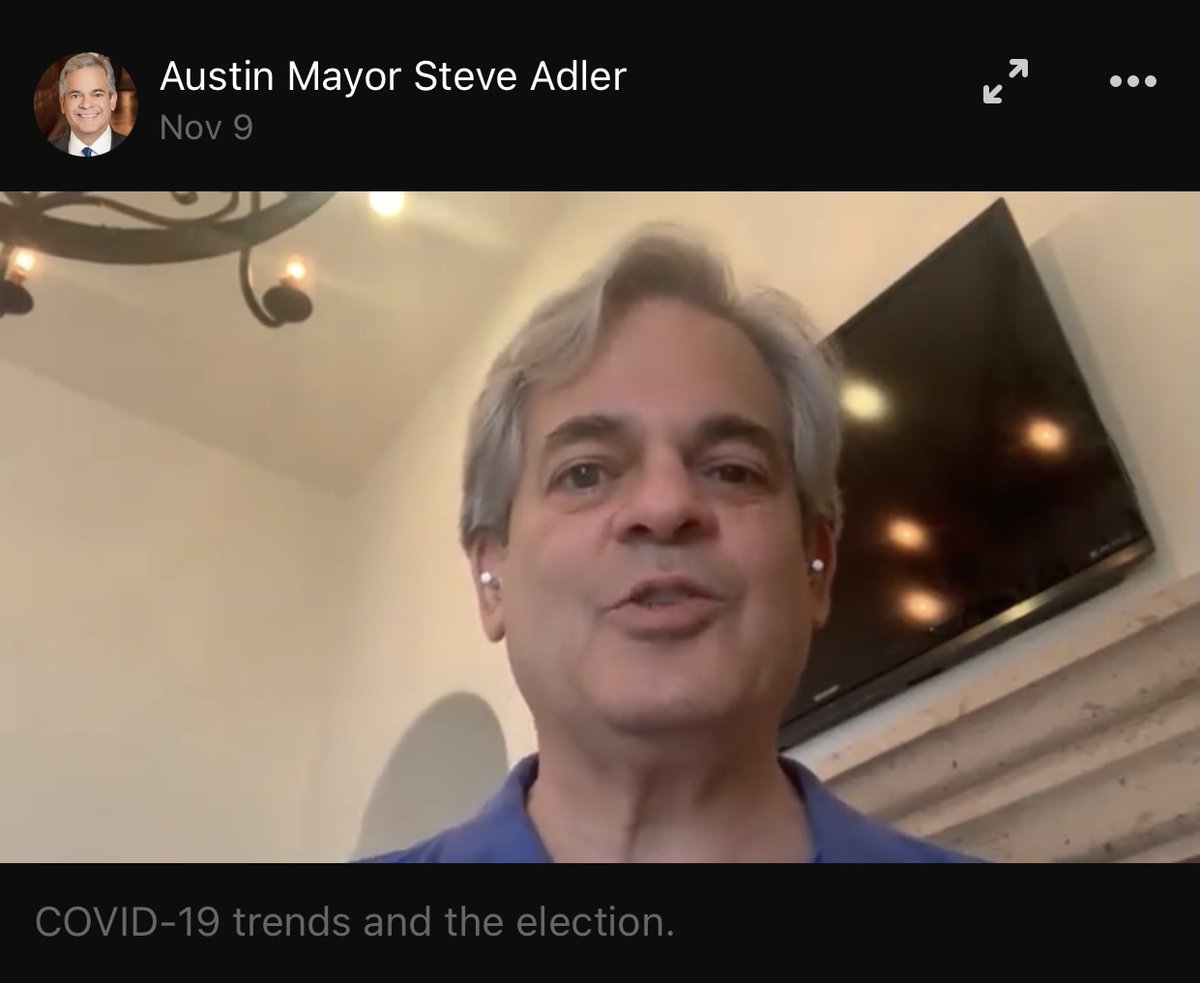 In early November, as health officials warned of a impending COVID-19 spike, Austin Mayor Steve Adler hosted an outdoor wedding and reception with 20 guests for his daughter at a trendy hotel near downtown.
The next morning, Adler and seven other wedding attendees boarded a private jet for Cabo San Lucas, Mexico, where they vacationed for a week at a family timeshare.
One night into the trip, Adler addressed Austin residents in a Facebook video: "We need to stay home if you can. This is not the time to relax. We are going to be looking really closely. … We may have to close things down if we are not careful."
In hosting the wedding and traveling internationally, Adler said he broke neither his own order nor those by Gov. Greg Abbott.
But at the time, the city was recommending people not gather in groups of more than 10, and, the day after Adler's departure, Austin's health authority warned that "it's important that we drive the (COVID-19) numbers down in advance of Thanksgiving."
As he pressed the public to help stop the spread of the coronavirus in recent weeks, Adler had not previously disclosed details of his private actions. He gave no indication in his Facebook video that he was outside the city as he discussed Austin's rising number of cases and reviewed the number of hospital patients.
On Wednesday, after the American-Statesman reported about Adler's activities, he apologized.
"I regret this travel," he said in a statement. "My fear is that this travel, even having happened during a safer period, could be used by some as justification for risky behavior. In hindsight, and even though it violated no order, it set a bad example for which I apologize."
In an interview this week with the Statesman, the mayor said he and his family put hours of consideration into how to hold an intimate event and vacation as safely as possible. Adler said he consulted with interim health director Dr. Mark Escott prior to the wedding at the Hotel St. Cecilia, just east of South Congress Avenue, and established rules to ensure guests' safety. The 20 attendees had to undergo a rapid COVID-19 test and maintain social distancing, he said.
Adler added that masks were distributed, although he acknowledged that guests were "probably not" wearing them all the time.
"At that point, I am with my family group and people who just tested," he said. "It is not perfect. Obviously, there are infections that could happen, but I think all of us should be minimizing risks as best we can."
In a media briefing the day after Adler's party left for Cabo on Mexico's Pacific coast, Escott told the public: "If you're going out to a restaurant, go out with your family, the people who live in your household, not with family and friends outside your household and start to decrease those travels outside of your home that are not necessary."
A month later, City Hall insiders and political operatives have quietly started questioning the actions of Adler, a Democrat serving his second term, as officials across the country have been found breaking their own rules or recommendations.
Last week, Williamson County Judge Bill Gravell, a Republican, paid a $1,000 fine for violating his stay-home order by visiting his grandson on his birthday after donning fire protection equipment. Denver Mayor Michael Hancock, a Democrat, issued a public apology after urging residents not to travel for Thanksgiving, then flying to Mississippi to see his family. And California Gov. Gavin Newsom, also a Democrat, was recently caught at a posh restaurant at a large table without a mask.
The situation underscores the greater-than-normal scrutiny on public officials during the pandemic as they issue public pleas for people to take coronavirus precautions and balance other demands in their personal lives.
Click here to read more.
SOURCE: Statesman News Network, Tony Plohetski