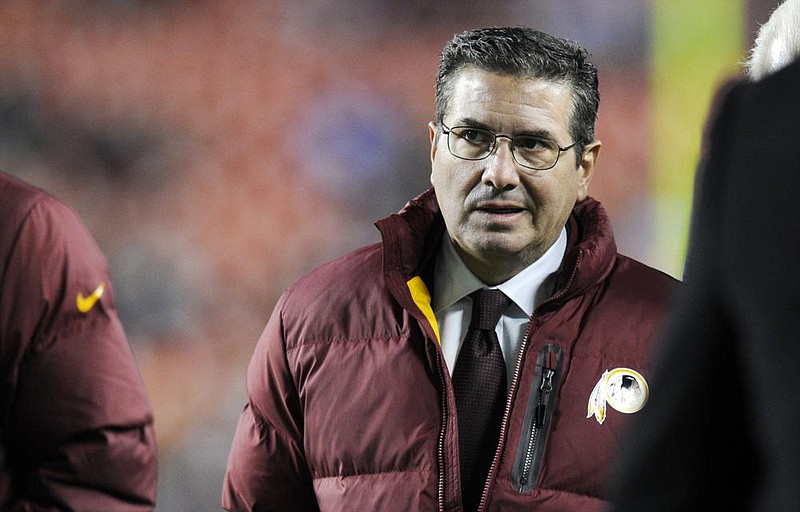 The smoke that has swirled around owner Daniel Snyder and his Washington Football Team for much of this season just will not stop.
For five months now, allegations have continued to surface, revealing sexual misconduct toward women employed by Snyder's franchise during his two decades as owner.
Each round of incidents seemingly paints Snyder's organization in even more unflattering lights. Each unveils problems more widespread and damning than those before it.
One of the first bombshells came on Saturday in the New York Times, which detailed the ugly feud between Snyder and his three minority owners. Then, The Washington Post reported on Tuesday that Snyder's team paid a female former employee $1.6 million in 2009 as part of a confidential settlement after the woman accused Snyder of sexual misconduct.
The NFL's investigation of Snyder and his organization remains ongoing, and the league had no comment on the matter because the process remains incomplete.
But eventually, commissioner Roger Goodell and the owners of the other 31 NFL teams have to ask themselves when enough is enough.
It's no matter of debate. The Washington Football Team, under Snyder's direction, has been a bad organization. The futility on the football field merely reflects the deeper problem that is the toxic environment created and fostered by Snyder and the character-devoid men that he entrusted with the operation of the franchise in all facets.
Snyder can release statements in which he claims ignorance of the mistreatments that took place beneath his nose. He can support the investigation of his franchise (remember that once this mess first became public he played dumb, hired an independent attorney to review the allegations and then turned it over to the NFL). He can declare his intention to change the culture and make inclusivity and respect for women core tenets of the organization.
Click here to read more.
SOURCE: USA Today, Mike Jones