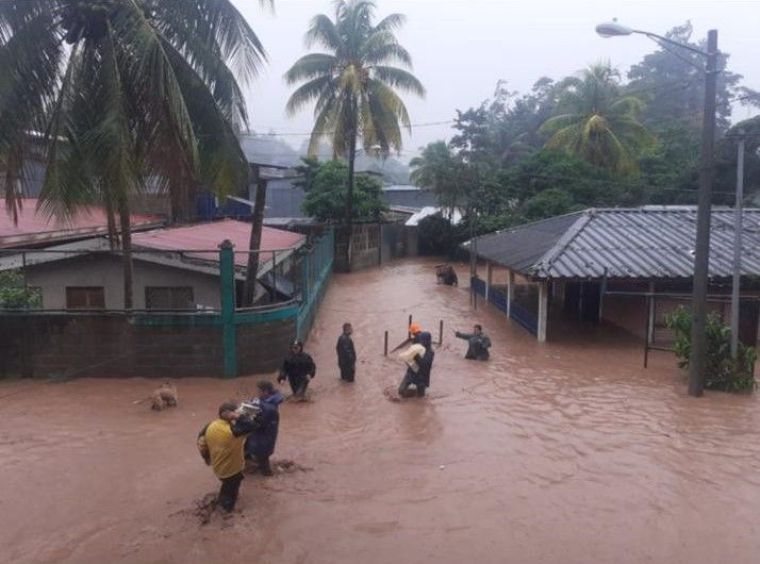 A Christian humanitarian organization is working to provide Central America with disaster relief as the region had its second direct hit from a major hurricane in the past two weeks.
World Vision has begun working to provide food and emergency aid to those affected by Hurricane Eta, which made landfall on Nov. 3 in Nicaragua as a category 4 storm. The storm brought heavy rains and mudslides to nearby Honduras. Hurricane Iota made landfall as a category 4 storm in Nicaragua Monday evening.
"There are a lot of people sleeping by the edge of the streets and most of them don't even have a pad," said Rafael Zaldivar, a World Vision staff member working out of the Central American country. "They are sleeping in nylon bags, which they use as a roof as well. The only clothes they have are the ones that they were wearing at the moment they had to leave."
Fifty Honduran families housed at shelters in the capital city of Tegucigalpa have already received emergency kits assembled by World Vision. The charity is offering food, basic supplies and logistical assistance and plans to distribute food to almost 11,000 people across five communities.
According to Joao Diniz, Latin America and the Caribbean regional leader for World Vision, "the initial estimate suggests 2,235,000 people may be impacted by the severe flooding. The flooding and winds have damaged roads, bridges, and communications infrastructure, isolating many communities."