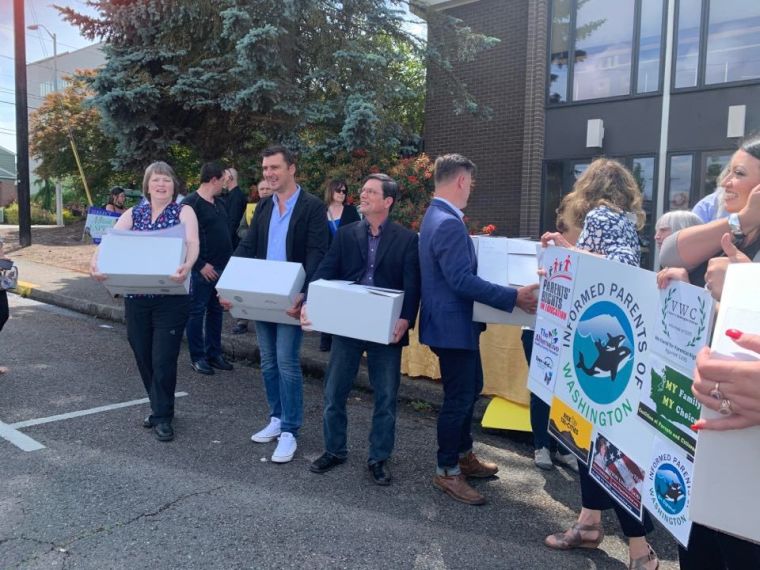 Voters in Washington state have approved a referendum upholding a bill that would require public schools across the state to teach comprehensive sexual health education to students multiple times throughout their K-12 education. 
Referendum 90 asked voters whether they wanted to repeal Senate Bill 5395, which was passed by the state legislature and signed by Gov. Jay Inslee earlier this year.
The bill would require schools across the state to implement comprehensive sexual health education to students in grades six through 12 by the start of the 2021-22 school year and expand curriculums to kindergarten through fifth grade for the 2022-23 school year.
Opponents of the bill, including a group called Parents for Safe Schools, successfully gathered enough signatures to place Referendum 90 on the ballot for the November general election.
While Parents for Safe Schools urged the residents of the Evergreen State to "stop the new, extreme curriculum," nearly 59% of Washington voters voted to leave the bill in place.
According to Parents for Safe Schools, "materials to meet the new state standards will include graphic sexual subject matter taught at a very young age."
But as The Spokesman-Review reports, many school districts wouldn't have to change all that much of their sexual education curriculums to be in line with the bill's requirements and students will not be taught about sex before fourth grade.
Supporters of the bill, including Planned Parenthood, maintain that the bill aims to give students across the state equal access to sexual education. However, critics say the bill doesn't grant enough local and parental control over what children will be taught about sex.
Maia Espinoza, who ran unsuccessfully for Washington's superintendent for public instruction, spoke with talk radio host Todd Herman in September about some of the more controversial aspects of the sex-ed curriculum.
"This curriculum is really obsessed with confusing kids about their gender," Herman said during the conversation. He shared content from the website of Informed Parents of Washington, which describes itself as a "political action committee for parental rights."
Click here to read more.
SOURCE: Christian Post, Ryan Foley