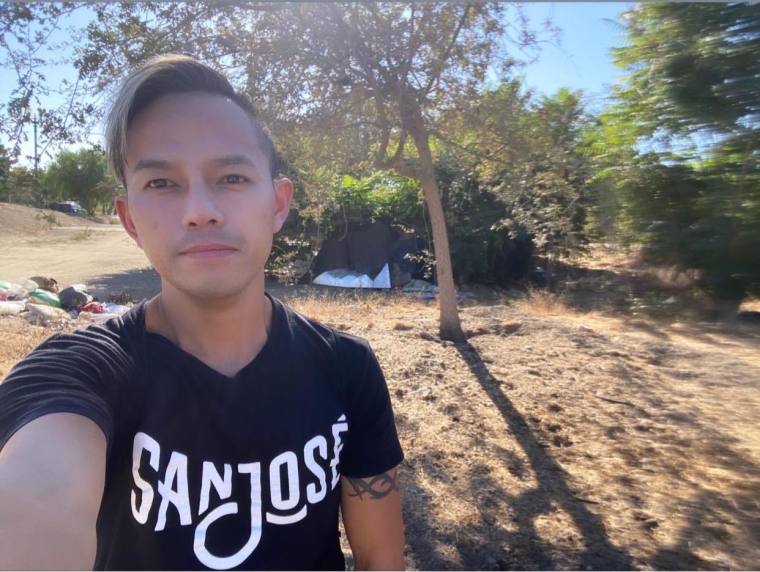 A beloved volunteer has been identified as one of five victims of a "horrific stabbing" at Grace Baptist Church in San Jose, California, that left two dead on Sunday night.
The volunteer, who is among the three survivors of the attack, was identified by Jenny Do as Nguyen Pham, an advocate for the homeless and "community hero" in a Go Fund Me campaign that's seeking to raise $30,000 to help cover his medical bills.
"Nguyen Pham is a community hero to me. He has worked tirelessly to support vulnerable communities in San Jose and beyond! While volunteering at Grace Baptist Church last night, November 22, 2020, Nguyen was stabbed and seriously injured. He is currently hospitalized and is now in stable condition. Hospital bills and other related costs will be a burden for him; therefore, I am reaching out to everyone to pitch in for our young hero!" Do wrote on the campaign Monday.
Grace Baptist Church runs a faith-based winter program in the gymnasium and basement of the church for "the forgotten and vulnerable," according to its website. Senior Pastor David Robinson told NBC Bay Area that one of the stabbing victims was a shelter worker trying to intervene in a dispute that erupted among four others who were staying there. He did not provide any further details.
"These individuals that were involved in this tragedy last night, they're our brothers and sisters," Robinson told the network Monday.