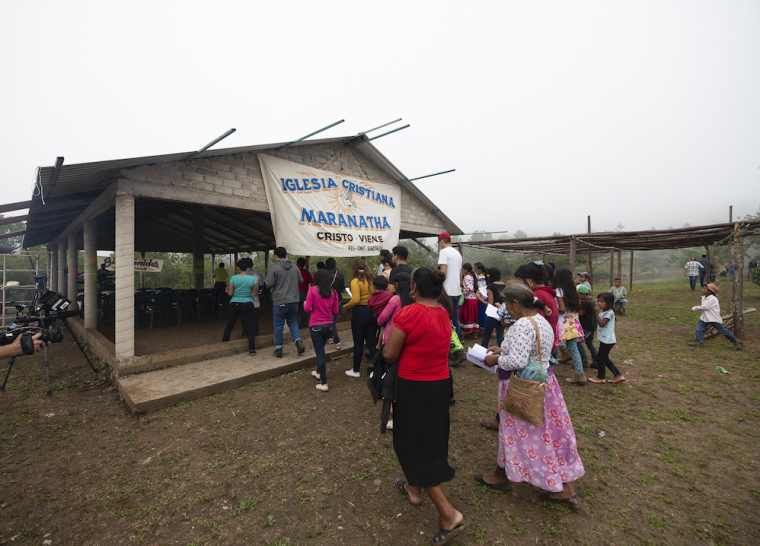 Two Protestant families from indigenous communities in central Mexico have been living with no access to water, drainage and government benefit programs for a year after they were ostracized for refusing to renounce their faith, and now the community leaders are threatening to expel them, according to a report.
The two families in La Mesa Limantitla village in the Huasteca region of Hidalgo state, who had earlier been told they would face forced displacement if they did not give their financial contributions for local Roman Catholic festivals or participate in their activities despite them being against their religious beliefs, are being threatened with expulsion, the U.K.-based group Christian Solidarity Worldwide reports.
In January, 10 families were asked to sign an illegal agreement saying they are renouncing their right to hold religious services to have their access to water and other essential services reinstated. However, the two families — Nemesio Cruz Hernández, Eligio Santiago Hernández and their wives, Maria Francisca Martínez Hernández and Angelina Martínez Hernández — refused to sign.
The families were imposed a fine of 57,700 Mexican pesos (roughly $2,800) each as part of the agreement. The state paid part of the fine, and the two families are unable to pay the remaining amount.
The village leaders held two meetings, one on Aug. 22 and the other Nov. 7, and told the families that "they face being cut off from essential services again or expelled from the community as they cannot afford to pay the rest of the fine," CSW says.