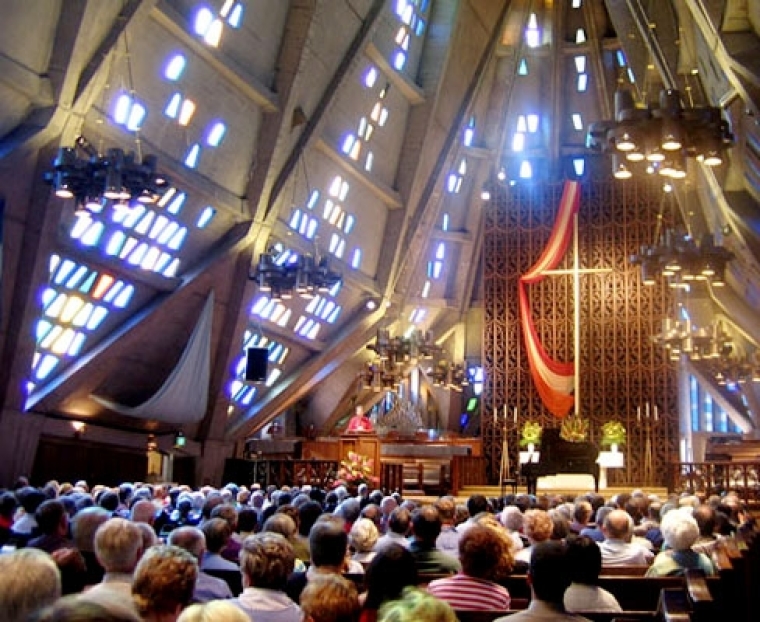 The exit of congregations from the United Methodist Church will cost 20% of local churches' net expenditures and force changes in how they contribute to the denomination's global ministries, say UMC budget officials.
The board of the General Council on Finance and Administration heard the bad news at its meeting before the Thanksgiving holiday. Council personnel calculated the figure based on surveys returned from 47 UMC conferences nationwide.
"This is a plan that in a year of uncertainty is meant to be conservative because we don't know what is going to happen," Council CFO Rick King told the panel, according to United Methodist News.
Historically, the UMC has an apportionment, or assessed donation, from each of the 54 U.S. conferences to go toward denomination-wide ministries. The amount for each has been based on spending by the conference's local churches, costs those congregations pay, how strong the conference is economically, and a base percentage that the worldwide General Conference approves.
With a split over same-sex marriage and allowing non-celibate LGBT clergy likely to be approved at the next General Conference in 2021 — postponed from earlier this year due to COVID-19 concerns — the finance agency has recommended dropping the economic strength factor. King said in 2018 that U.S. conference treasurers view the multiplier as "not transparent."