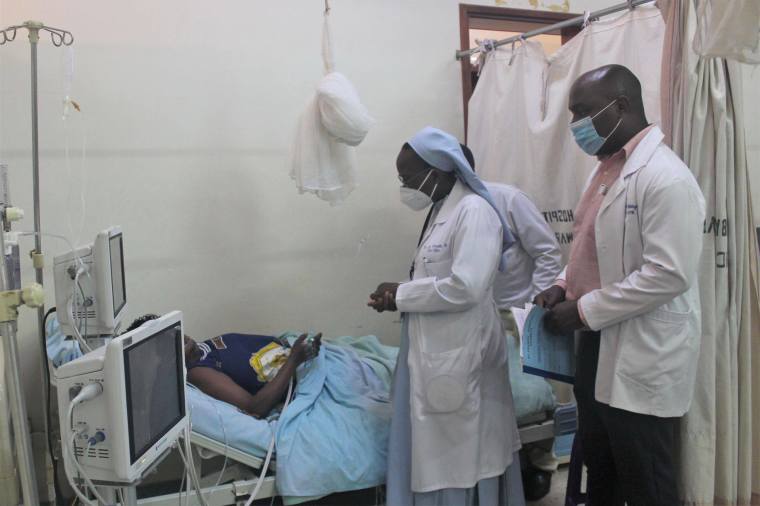 A Ugandan woman became the first African-born doctor to receive Africa Mission Healthcare's $500,000 L'Chaim Prize, one of the most prominent awards in the medical missionary field, to support her work in pregnancy care.
The first Catholic, woman and African to receive the prize, Dr. Sister Priscilla Busingye is the president of the Association of Obstetricians and Gynecologists of Uganda and a member of the Catholic Banyatereza Sisters of Uganda. She's only one of few OB-GYN specialists in her region.
"Knowing that I meet God in every patient gives me great joy," Busingye said.
Busingye received the prize, which is reportedly the world's largest award dedicated to direct patient care, because African Mission Healthcare determined she could help the most people with it, said Dr. John Fielder, its co-founder and chief executive.
Busingye grew up in an impoverished Ugandan village without access to a doctor, medical equipment or electricity. To attend school as a teenager, she walked 14 miles each way. She learned medicine from the Banyatereza Sisters and devoted her life to serving Uganda's poor.
One defining moment in her life came when she was unable to help a mother in distress.
"Lord, give me the opportunity and I will never get tired of helping women," she promised God at the time.
Click here to read more.
SOURCE: Christian Post, Jackson Elliott