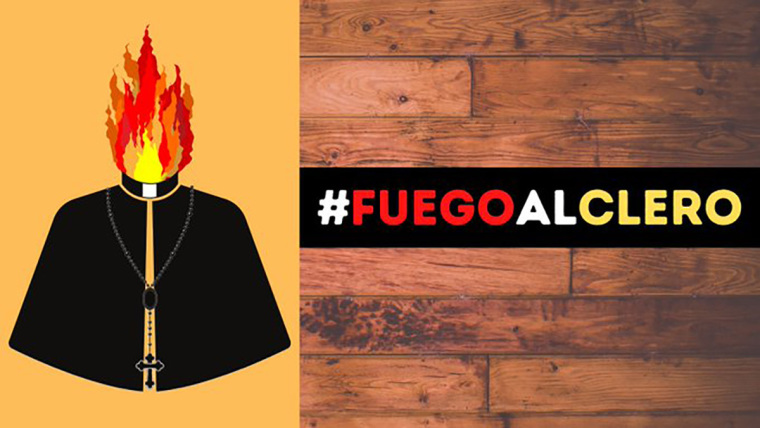 A hashtag calling for Catholic priests to be burned alive, which several pro-Marxist accounts started, has not been removed by Twitter despite numerous complaints.
Twitter, which has censored posts containing Christian praise and worship videos for purportedly violating its rules, has not taken any action to remove the hashtag in Spanish that says, #FuegoAlClero, which means set fire to the clergy, despite its policy that says users cannot "threaten violence against an individual or a group of people."
The hashtag was started by pro-Marxist groups in support of a bill to reform Spain's education system by giving control of religious instruction in public schools to the state, threatening the survival of Catholic schools, according to Crux.
Thousands of users have complained that the hashtag will incite hatred and violates the company's rules against "violence, harassment and other similar types of behavior," but to no avail.
Accompanying the hashtag were calls to burn down churches, Crux added, noting that a post signed by "the daughters of the witches you couldn't burn" threatened: "the only church that illuminates is the one that is in flames."
The education bill, which is expected to become law despite a lack of support from hundreds of thousands of people, including parents and educators, is called the "Celaa Law," named after the socialist government's minister of education, Isabel Celaa.
"In addition to its effect on religious education, the proposed law also calls for the closure of specialist schools that serve children with physical or mental disabilities in order to 'mainstream' them at the schools that serve the general population, despite strong opposition from experts and the parents of special needs children," Crux reports.
Click here to read more.
SOURCE: Christian Post, Anugrah Kumar