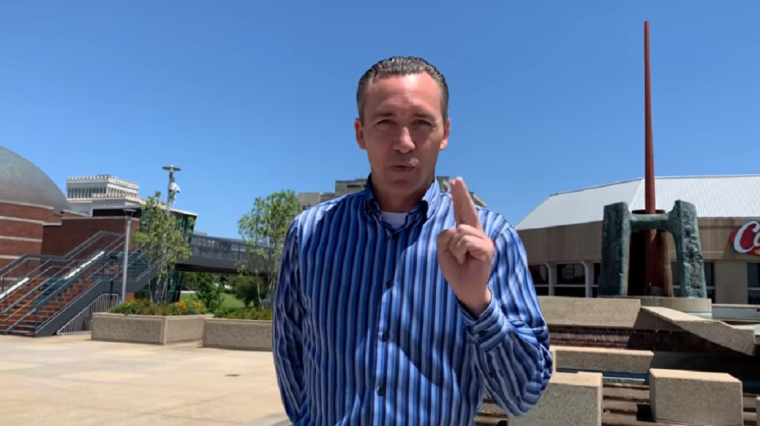 The U.S. Supreme Court has rejected Louisiana Pentecostal Pastor Tony Spell's petition seeking emergency relief from criminal charges for violating COVID-19 orders by holding in-person worship services during the lockdown.
Supreme Court Justice Samuel Alito on Friday evening denied the request of Spell of Life Tabernacle Church without referring the matter to the full court, Monroe News-Star reported.
Responding to the court's denial, Spell told Fox News on Sunday, "Gov. John Bel Edwards has ignored the United States Constitution and the First Amendment. He's ignored the Louisiana State Constitution. He has sued his own Louisiana legislature. At this time, the United States Supreme Court was not prepared to hear our case.
"We will appeal it to the Fifth Circuit Court of Appeals, where we have been two times already."
In his petition, filed on Nov. 18, Spell argued that Gov. Edwards' restrictions violated his First Amendment rights.
"The State has shown a shocking and unprecedented commitment to criminally prosecuting its strongest dissenter in violation of one of the First Amendment's most precious guarantees: the right of a church, which by definition is an assembly, to decide whether to assemble or not," the filing said, according to Fox News.
Gov. Edwards thanked the Supreme Court for rejecting Spell's petition.
Click here to read more.
SOURCE: Christian Post, Anugrah Kumar