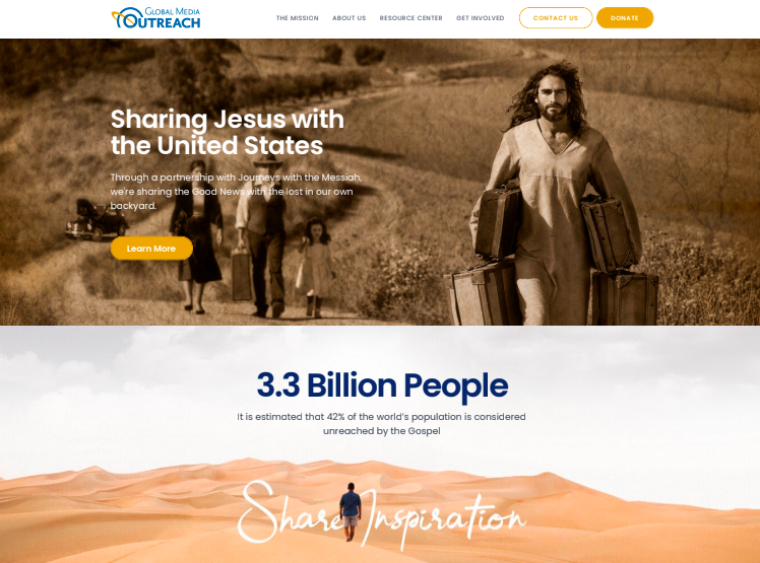 In an increasingly anxious society, Global Media Outreach, a digital ministry specializing in online evangelism, has partnered with a world-class photographer for an innovative new campaign that's sharing the hope, peace, and rest found only in Jesus.
GMO, which has made 2 billion online Gospel presentations worldwide since 2004, recently collaborated with photographer Michael Belk, creator of the photo series Journeys with the Messiah, for Something Better.
In an interview with The Christian Post, Randy Valentine, chief marketing officer of Global Media Outreach, explained that the new campaign combines the Gospel message with photos depicting a first century Jesus interacting with 21st century people.
"The Gospel is so compelling in and of itself, but combining that with these images of Jesus interacting with modern-day individuals causes you to really stop and say, 'What if this really did happen? How does this apply to me?'" Valentine said.
The Something Better platform leverages the power of technology by deploying a variety of Gospel materials along with Belk's photographs through multiple topical websites, cellphone networks, the internet, and social media.
The goal of the campaign, Belk said, is to present the Gospel to "every person in America" by showing those searching for hope that Jesus has "something better for them." He explained that since the COVID pandemic hit, GMO has seen a steady increase in Google searches about fears around the virus, uncertain finances, anxiety, and discouragement.
"People are full of fear right now, and we've really entered into that and presented the Gospel," Valentine said, adding that the images are delivered to viewers based on what keywords they've searched.
Click here to read more.
SOURCE: Christian Post, Leah MarieAnn Klett