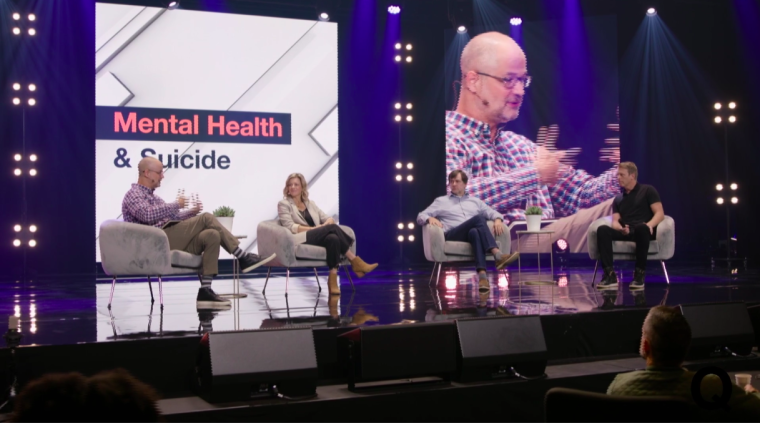 In a year when the COVID-19 pandemic has amplified feelings of loneliness and anxiety, it's "essential" for pastors to fight isolation by cultivating true friendships and seeking community, Pastor Scott Sauls said.
Sauls, senior pastor of Christ Presbyterian Church in Nashville, Tennessee, on Wednesday participated in the "Mental Health + Suicide" session of the 2020 Q&A: A Virtual Townhall event, hosted by Gabe Lyons.
Sauls said that oftentimes, pastors feel "lonely" within their own communities.
"Case in point, 2020," he said. "You've got this dynamic where reality is 70% of pastors right now around America are looking for another job."
Because of the pandemic, many pastors feel "ghosted" by their congregations, the pastor said.
"Our people feel like they're still with us because they see us and hear us from their living rooms, and yet, we just have this complete void of relationship," he explained. "Oftentimes, people treat the church as a consumer good, [but pastors] see the church as our family … so the dynamic of loneliness and isolation is amplified in a time like this."
The current "negativity of environment" is often "taken out" on caregivers like pastors and therapists, Sauls contended.
"It really is the perfect emotional storm right now for pastors," he said. "Fighting against isolation is utterly essential."
Sauls said that while he does not struggle with suicidal ideation, he's personally known fellow pastors who have died by suicide.
"It's a desperate choice," he said. "People don't want to be dead, they want to be relieved of whatever they're going through that leads them to this place. And for every single pastor that I've known, isolation has been … the common thread."
Click here to read more.
SOURCE: Christian Post, Leah MarieAnn Klett