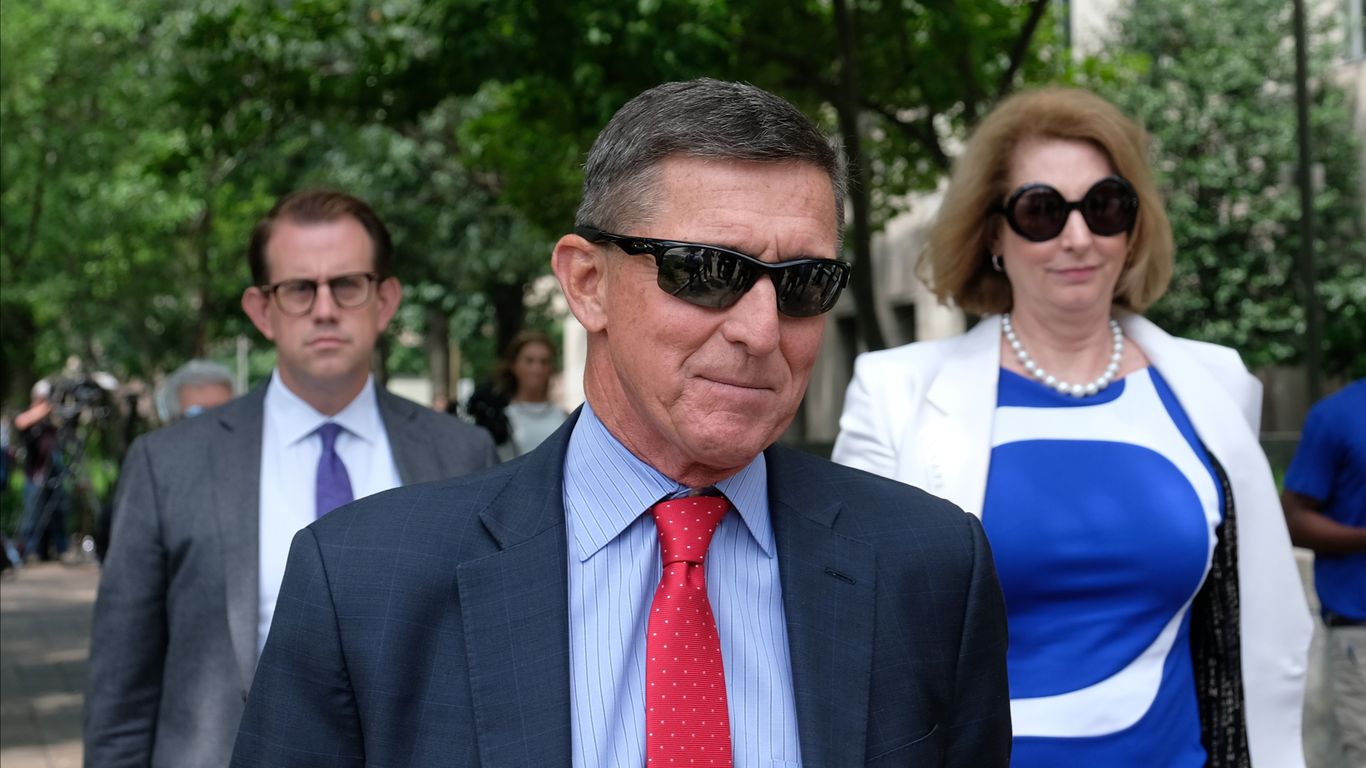 President Trump has told confidants he plans to pardon his former national security adviser Michael Flynn, who pleaded guilty in December 2017 to lying to the FBI about his Russian contacts, two sources with direct knowledge of the discussions tell Axios.
Behind the scenes: Sources with direct knowledge of the discussions said Flynn will be part of a series of pardons that Trump issues between now and when he leaves office.
The big picture: Flynn's pardon would be the culmination of a four-year political and legal saga that began with the FBI's investigation into possible coordination between the Trump campaign and the Russian government in the 2016 election.
The retired lieutenant general is viewed by many Trump supporters as a victim of political retaliation by the Obama administration.
Flynn's lawyers and members of conservative media have accused the FBI of entrapping him and cited his case as part of a broader campaign to discredit the Russia probe.
Earlier this year, Trump commuted the sentence of Roger Stone, another associate charged in the Mueller investigation who the president complained had been unfairly targeted in a political witch hunt.
The backdrop: Flynn's legal troubles began during the 2016 presidential transition, when he urged former Russian Ambassador Sergey Kislyak in a phone call not to escalate in response to the Obama administration imposing sanctions on Russia for election interference.
Flynn then lied about not discussing sanctions, to Vice President Mike Pence who repeated that denial to the media — causing alarm among Justice Department officials who feared the lies made Flynn susceptible to Russian blackmail.
In January 2017, Flynn was interviewed without a lawyer present by FBI agents as part of a counterintelligence investigation into Russian interference. He later admitted to lying to the FBI as part of a plea deal with special counsel Robert Mueller.
Click here to read more.
Source: Axios