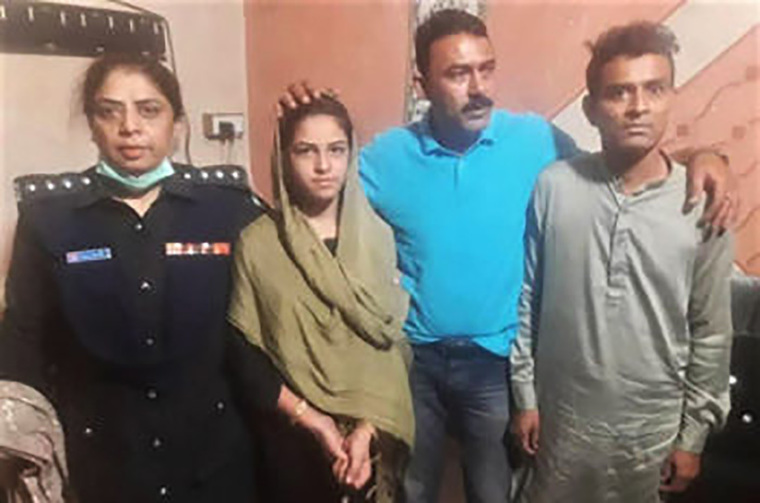 A Pakistani court ordered that a Christian girl abducted and forced to wed a Muslim man be removed from her captor's home and sent to a government-run shelter until a medical examination determines whether she's of legal age to marry.
On Monday, a court ordered police to arrest Ali Azhar, 44, and remove Arzoo Raja, 13, from his home until she's examined to determine if he violated Pakistan's laws against child marriage.
Raja was abducted from her home by Azhar on Oct. 13, International Christian Concern reported. She later signed a paper saying she had converted to Islam and married Azhar of her own free will.
Young girls in similar circumstances as Raja face threats of violence and rape to force their cooperation with captors, International Christian Concern's South Asia Regional Manager, Will Stark, told The Christian Post.
Stark said Monday's court order was "a victory along the road to the main victory."
"Based on the statements the governor and the federal minister made, things indicate she might be returned to her family," he added.
The court's decision to free Raja from her captor reversed its previous decision to validate the abduction and illegal marriage. Often, courts use Islamic Sharia law to bypass Pakistan's secular laws, which forbid child marriage.
"It's unclear exactly what changed to make this happen," Stark said. "The best way to try to figure it out is to look at the activities that led to the court order. It starts with the federal minister for human rights in Pakistan."
Pakistan's Minister for Human Rights, Shireen Mazari, said in a statement on Twitter Sunday that her lawyer had filed an intervention: "On the Arzoo case, today judge has ordered the girl be recovered by police & relevant agencies & be shifted to a shelter home. Next hearing fixed for Thursday morning. My lawyer has informed court that an intervener will be filed on my behalf."
On Thursday, Raja appeared before the Sindh High Court to testify. There, she testified that she was 18, hadn't been abducted, had chosen to convert to Islam, and married Azhar by her own choice, International Christian Concern reported.
Click here to read more.
SOURCE: Christian Post, Jackson Elliott