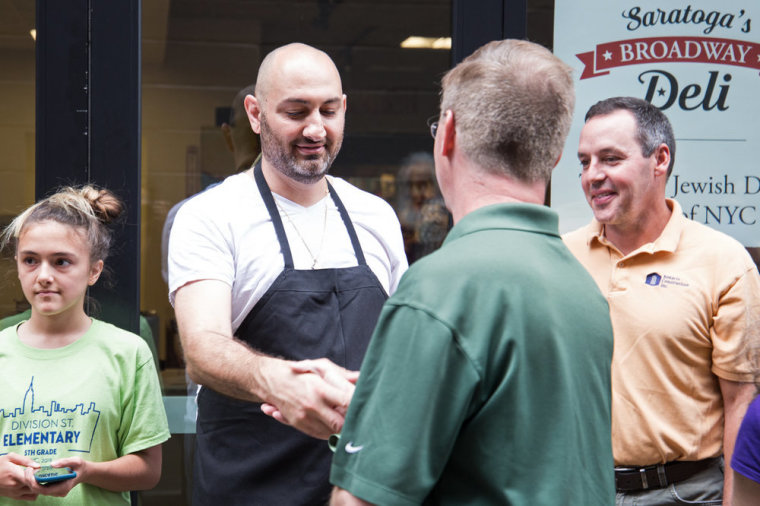 Since Daniel Chessare began offering free hot roasted chickens to his community earlier this month, the owner of Saratoga's Broadway Deli in Saratoga learned something interesting about people who have found themselves in need amid the coronavirus pandemic.
Many, he said, "are slipping between the cracks."
"A lot of these families are slipping between the cracks because they are not necessarily poor. They are not necessarily destitute. They're not lining up for food stamps or whatever but they are not necessarily making enough money to support their families," he said.
"A lot of the stories coming in are, one of the spouses is sick or disabled and it's up to the other person to provide for the whole family. We're getting a lot of people who are making ends meet but they don't have that extra money to do something nice. So there is this sort of forgotten middle ground where you're making too much money to get government programs but not enough money to be able to support yourself," he explained. "They are not out on the street. They are just quietly suffering without anybody really noticing."
While many businesses have shuttered under pandemic restrictions, Chessare's business has been booming. In fact, it's the best year he has had since he opened up two and half years ago.