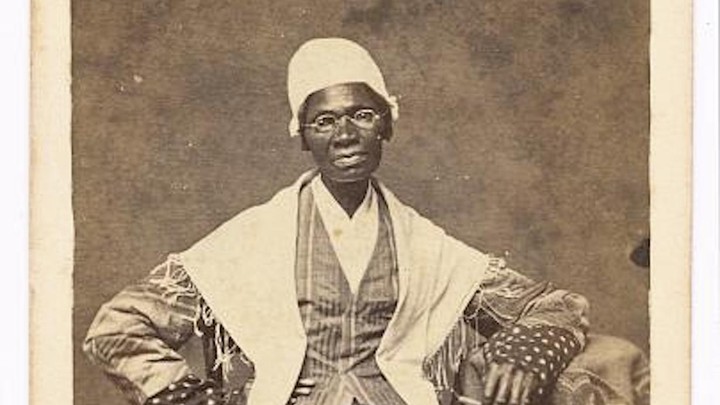 "This is the most important election in our life time," said the message on my phone.  "Our democracy is at stake.  We need your help to get out the vote."  I could ignore the message, or call back and volunteer.  What would Sojourner Truth do?
Sojourner Truth worked to get out the vote in 1872.  At stake was Reconstruction, which sought to rebuild the South on the basis of civil rights and free labor rather than slavery. As Truth put it, "slavery is dead, but the spirit of slavery lives on."  The freed people would quickly lose their freedoms if the North abandoned them.
Born into slavery in New York in 1797, Truth freed herself and later became a preacher.  Truth's sharp wit and powerful singing got the attention of abolitionists, who invited her to speak on her experiences as a northern slave.  Truth won a reputation as a bold speaker and fearless truth teller.  At the same time, she became a pioneer of women's rights.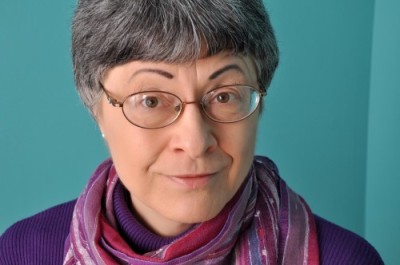 When the Civil War came, Truth recruited black soldiers in Michigan. She worked in the Black refugee camps in Washington, D.C. and met Lincoln in the White House.  In defiance of Jim Crow, she rode segregated streetcars.  When a conductor threw her into the street, dislocating her shoulder, she sued for damages and won.
Truth knew that freedoms once gained could be lost. After the Civil War, southern Blacks were the target of "the worst outbreak of domestic terrorism in American history," writes historian Ron Chernow.  White supremacists murdered thousands of black people to stop them from using their new rights. When legislation failed to curb the violence, President Ulysses Grant sent federal troops to South Carolina to crush the KKK there. "By 1872, under Grant's leadership, the Ku Klux Klan had been smashed in the South." Grant was a proven friend of African Americans, because Grant believed in democracy.
Opposing Grant in the election of 1872 was Horace Greeley, a New York newspaper editor and opinion maker who ran for the new "Liberal Republican" party.  Greeley wanted to resume normal relations between the North and the South by ending Reconstruction. This would have meant abandoning the newly freed people to face the wrath of white supremacists.  "Normal" was the last thing Black people wanted.  They wanted change.
Click here to read more.