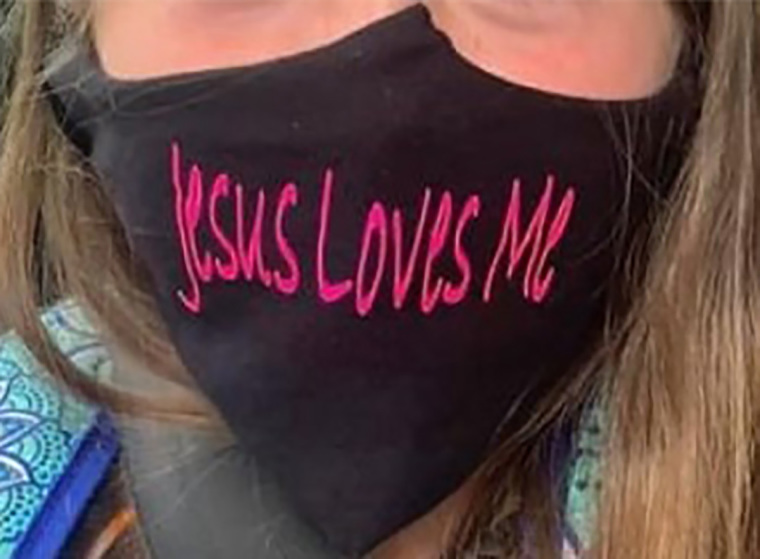 A school district in Mississippi has been sued for banning a third grade student from wearing a facemask in class that has "Jesus Loves Me" written on it.
The Alliance Defending Freedom filed a lawsuit on behalf of Lydia Booth on Monday in United States District Court for the Southern District of Mississippi.
Defendants named in the suit include the Simpson County School District, the Board of Education for Simpson County, Superintendent Greg Paes, Assistant Superintendent Robert Sanders, and Simpson Central School Principal Antoinette Woodall.
According to the litigation, on Oct. 13 school officials told Booth that she had to remove the facemask due to its message in keeping with a school district policy prohibiting facemasks that include political or religious messages.
"Defendants allow students at SCS to wear masks and other clothing with a wide variety of expressive messages during school, including 'Black Lives Matter' and masks and shirts promoting many sports teams," read the suit, in part.
"Defendants' Religious Speech Policy and practice are overbroad because they sweep within their ambit protected First Amendment expression."
ADF Legal Counsel Michael Ross said in a statement released Monday that public schools must "respect the free expression of students that the First Amendment guarantees to them."
Click here to read more.
SOURCE: Christian Post, Michael Gryboski