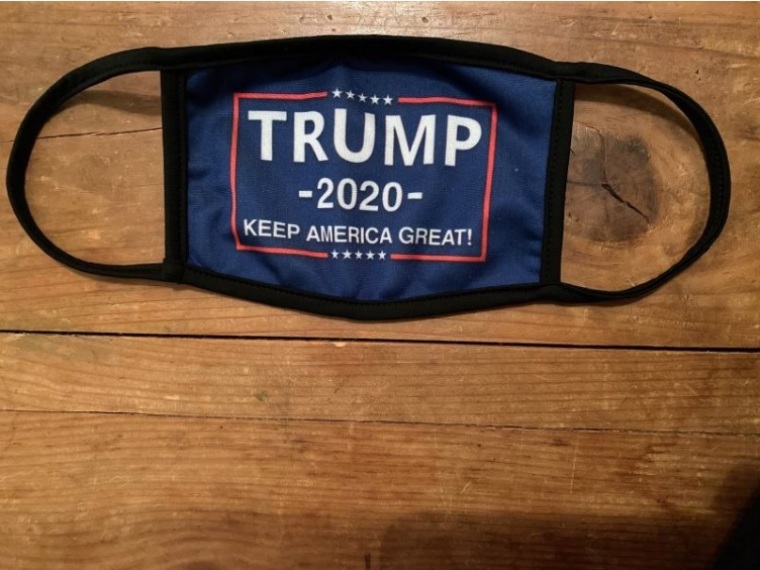 A Mississippi high school has reportedly forced a student to stop wearing a face mask in support of President Donald Trump, a move that a top free speech legal nonprofit argues is a violation of constitutional rights because other political masks have been allowed.
Northwest Rankin High School in Flowood allegedly forced junior David Ferguson to remove a blue Trump 2020 campaign face mask that includes the message, "Keep America Great!"
The Alliance Defending Freedom, a conservative nonprofit that advocates for free speech and has won several cases at the U.S. Supreme Court, sent a letter on Tuesday to Rankin County School District Board of Education President Grumpy Farmer regarding the incident.
According to the letter written by ADF Legal Counsel Caleb Dalton, the principal at Northwest Rankin High approached Ferguson in September and told him to remove the mask. The principal allegedly offered the student a plain face mask as a replacement.
Although the official reason for the mask removal was over its political content, the letter claimed other face masks with political statements have been allowed "without reprimand."
"Apparently, other students and teachers are allowed to wear face masks and other clothing with political messages without reprimand — including messages supporting [Democrat presidential nominee Joe] Biden, BLM and Rainbow masks," reads the letter, in part.
"The application of this policy to prohibit Mr. Ferguson from wearing a Trump face mask violates long-standing First Amendment principles."
Click here to read more.
SOURCE: Christian Post, Michael Gryboski