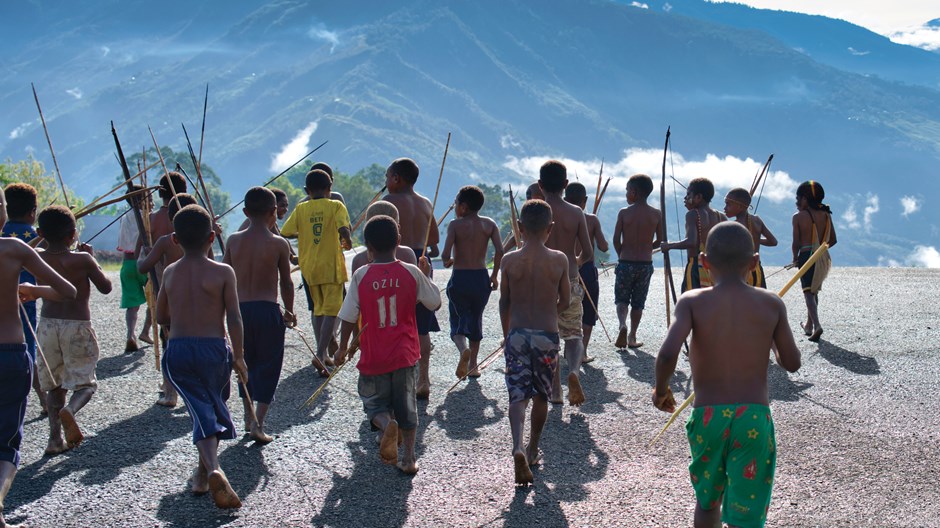 High above the interior of Papua, the pilot is getting anxious. It's later in the morning than he wanted, and the clouds are thickening. Somewhere below is the tribal village of Mokndoma. Every now and then the clouds part, revealing its dwellings for a moment, perched on a jungle slope. But the small prop plane is running low on fuel and lacks a clear, windless shot at the grass landing strip.
The pilot goes back and forth with his colleague, whose own plane, bearing the other half of a delegation of Christian businesspeople, scholars, and journalists, landed successfully mere minutes before but now might be stuck there until the next morning. Banking in tight circles, he finally calls it. Mokndoma will have to wait.
Such are the challenges missionaries confront in one of the most remote places on the planet. Months after this group left Papua, an American pilot with Mission Aviation Fellowship (MAF) lost her life there. Early on the morning of May 12, Joyce Lin's Kodiak aircraft faltered and plunged into the waters of Lake Sentani. The MIT and Gordon-Conwell Theological Seminary graduate had been on her way to deliver coronavirus supplies to Mamit, another tribal village in the highlands.
Her death focused many Christians worldwide, if only briefly, on this far corner of the world where missionaries have been working for generations to share the gospel and translate the Bible for hundreds of animistic tribes.
Today, a creative form of partnership between foreign missionaries and native Christians allows both to focus their unique gifts in the body of Christ.
The island where Lin died is the second largest after Greenland and boasts the tallest mountains between the Himalayas and the Andes. Its tribes were once known for their constant warfare and spiritual rituals. The western half, Papua, is the largest and easternmost province of Indonesia and has been slow to be served by its faraway government. (The eastern half, the nation of Papua New Guinea, has even more tribes and more needs.)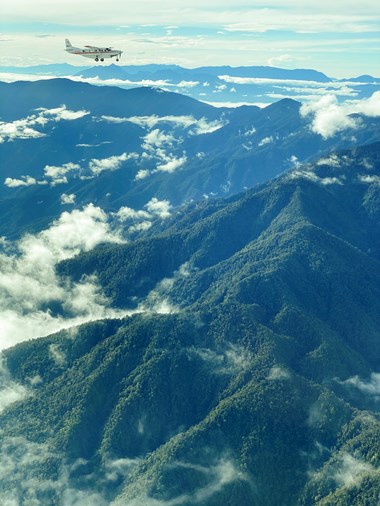 Image: Jeremy Weber
Missionary activity in Papua has always been laced with risk. As American Christians have honored the memory of Jim Elliot and four fellow missionaries martyred in Ecuador, Australian Christians celebrate the legacy of Stan Dale.
A former commando, Dale plunged deep into the mountainous heart of the island after World War II and reached out to the Yali tribe. One day in 1966, he was attacked and shot with five arrows, but he survived and resolved to continue. In 1968, a different group of Yali warriors attacked him, this time with dozens of barbed arrows.
Dale and his friend Philip Masters both died on a riverbank that day. Yet the gospel spread among the tribe, and the Bible translation that Dale began on the Gospel of Mark was later completed, making the Yali the first of Papua's hundreds of tribes to have the entire Bible in their language.
After decades of missionary investment from Australians, Americans, and others, most of Papua's 3.3 million inhabitants are identified in Indonesia's most recent census as Christians. Thousands of churches dot the hillside villages that were once filled with nomadic animists.
However, many are nominal or syncretistic in their beliefs, and the need remains great for discipleship and Bible translation. Of Papua's 275 languages, fewer than 50 have a complete New Testament, and a similar number have mere portions translated. Only a handful have complete Bibles.
As part of the delegation, CT visited five villages weeks before the World Health Organization declared COVID-19 a pandemic and the government cut off outside access to Papua. According to the missionaries in these villages, the severe education and health needs of the local people are among the most challenging obstacles they face in their efforts at Bible translation.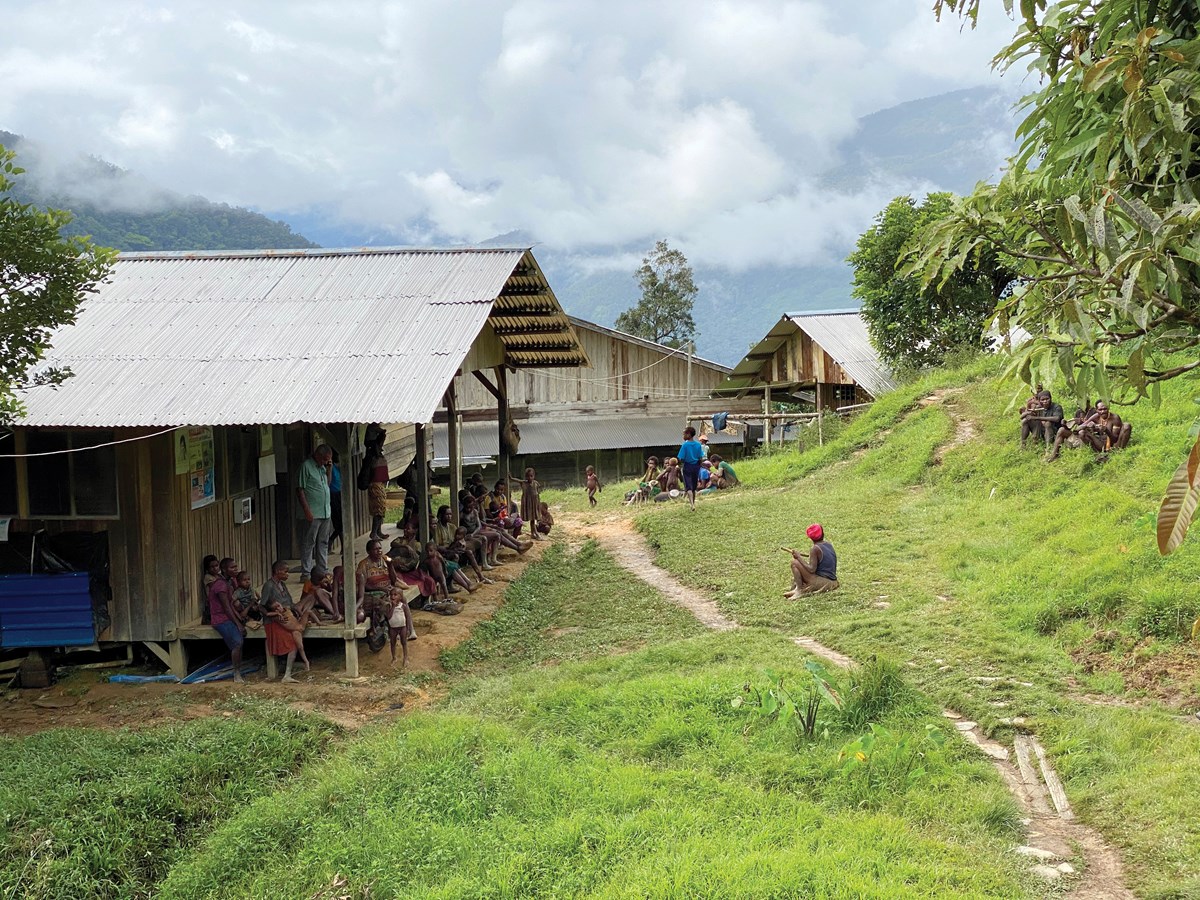 Image: Jeremy Weber
In the village of Daboto, Stephen Crockett and his wife, Carolyn, have served the Moi people since 2000 through Ethnos360 (formerly New Tribes Mission). "Our priority is their spiritual welfare. We want them to hear the gospel and grow into a mature, thriving church," said the missionary from Ohio. "But we are very much aware of their great needs physically."
He describes his prayer checklist of needs as "overwhelming." Many are logistical: obtaining supplies from the coast, coordinating schedules with pilots, interacting with local officials, arranging emergency medical care for remote patients. And the results can come slowly: It took eight years to build the village's dirt runway. "We spent so many years being woken up at all hours of the night by needy people, not knowing how we could do everything," he said.
The missionaries were keenly aware of the need for Bibles. "It'd be easy to preach there for all your life and have nobody remember in the next generation," one missionary said. "But if you leave a Bible behind that they can read, it makes all the difference."
But how could they translate when there were such urgent and constant needs for schooling and medicine?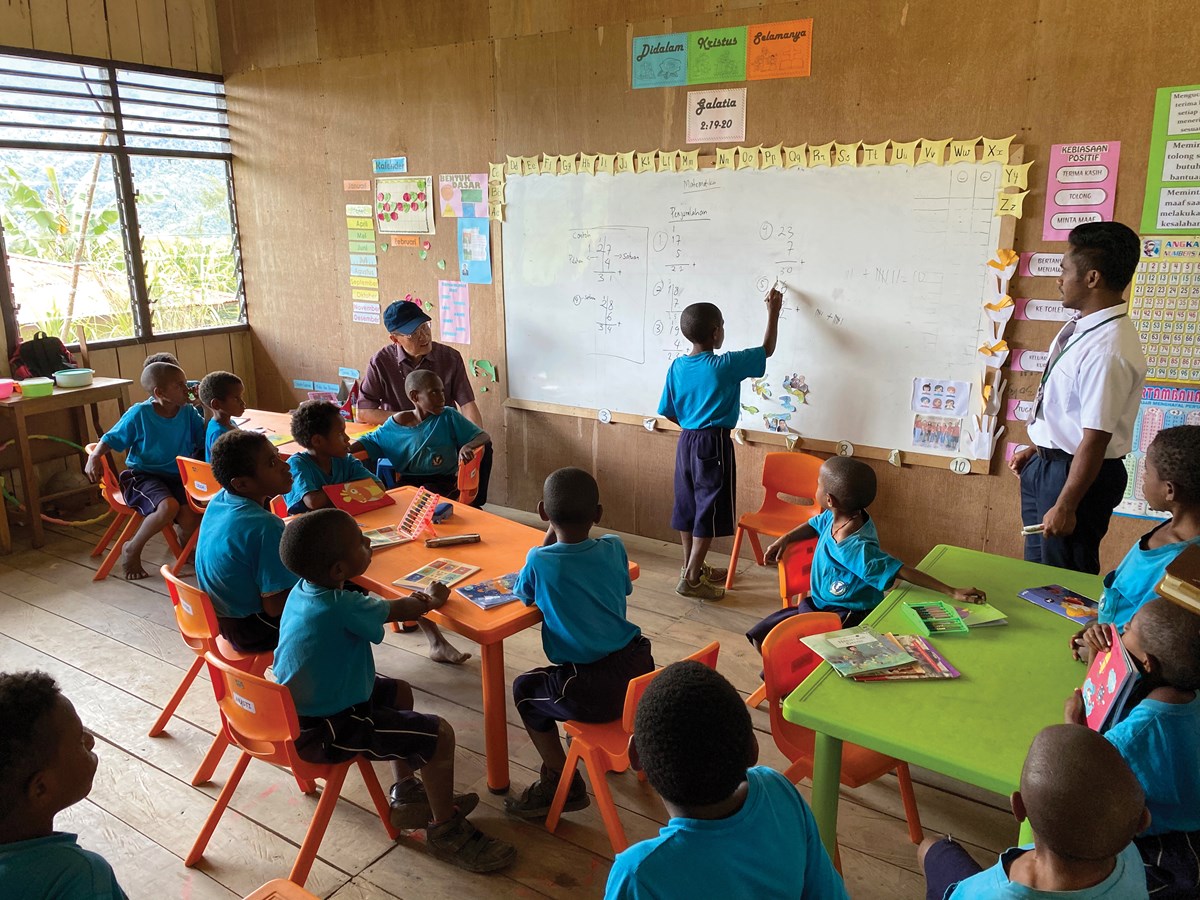 Image: Jeremy Weber
Enter Yayasan Pendidikan Harapan Papua (YPHP), a Jakarta-based foundation that provides Christian teachers and health care workers for rural areas. The founder, Indonesian Christian businessman James Riady, saw that the Indonesian government had made efforts to better integrate Papua, most prominently evidenced by a massive new soccer stadium under construction near the Sentani airport. But the government has difficulty staffing the region's schools and clinics.
Many teachers only appear at schools to administer final exams. The nearest public clinic is often a three-day walk away, with no guarantee that it will be staffed upon arrival. Government workers can be absent for months, waiting in the local capital, Jayapura, for infrequent paychecks to arrive.
"No one will come to Papua to work unless called by God," Riady said. "Government efforts at education and health care in remote areas fail because those sent are not called."
Back on the west side of Jakarta on the island of Java, Riady's family foundation operates a Christian university that includes teaching and nursing colleges. Students from 31 provinces receive free tuition if they commit to five years of volunteer service after graduation. Many of the 2,500 alumni have chosen to serve in the poorest and most remote areas of Indonesia's 6,000 inhabited islands.
YPHP currently serves eight villages in Papua, operating eight schools and five clinics. In 2020, 50 full-time teachers taught 870 children, while 12 nurses and a doctor treated 8,000 patients.
Click here to read more.
Source: Christianity Today