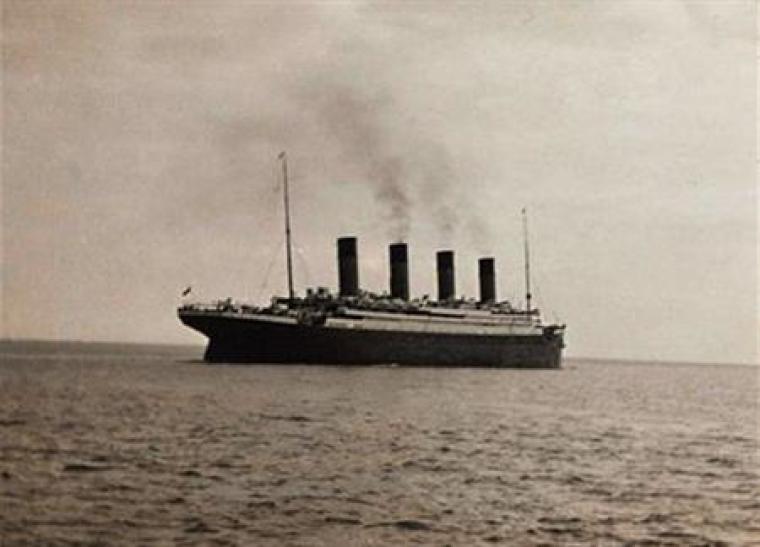 A letter written by a Baptist pastor from Scotland who drowned when the RMS Titanic ship sank in the northern Atlantic Ocean in 1912 is expected to fetch as much as $67,000 at auction this weekend.
John Harper, who wrote the letter, was a 39-year-old minister at the time and was on his way from London to Chicago to visit his sister and niece when the oceanliner descended to the bottom of the ocean after it struck an iceberg. Harper was writing to another minister, Pastor Young, who led Paisley Road Baptist Church, thanking him for his help before Harper departed London.
Harper pastored Walworth Road Baptist Church in London and was reportedly going to be preaching at Moody Church.
"My dear brother Young, I am penning you this line just before we get to Queenstown to assure you that I have not forgotten you and especially all your kindness while we were north,' the letter reads.
"I intended sending on Mrs Pratt's train fares just before I left but, in the rush, which was exceptional having had 11 or 12 services for the weekend, I was unable to get it done. I will send it on from Chicago.
The letter was written on Titanic stationery and is dated April 11th, 1912, three days before the famous ship sank. It was sent from Queenstown, Ireland.
Click here to read more.
SOURCE: Christian Post, Brandon Showalter