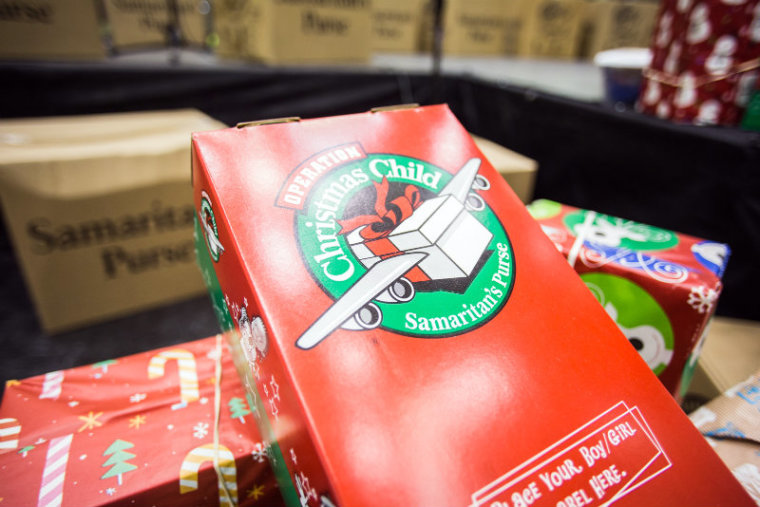 A Kansas school has canceled its participation in Operation Christmas Child after an atheist group wrote to the school district alleging that the program "violates basic constitutional principles."
The annual project is sponsored by the Christian nonprofit Samaritan's Purse, through which shoeboxes filled with gifts are sent to children in more than 160 nations.
Liberty Middle School must "cease participation in Operation Christmas Child or taking any other actions promoting Christianity like including religious references over morning announcements," the atheist legal group, Freedom From Religion Foundation, wrote to Tony Helfrich, the superintendent of Pratt School District, claiming "many egregious constitutional violations [are] occurring" at the school.
"Regarding our students' participation in 'Operation Christmas Child,' we are discontinuing that effort upon learning that its mission is more sectarian in nature than we realized," Helfrich wrote in a Nov. 7 response letter to FFRF.
"A lot of these groups rely on school authorities being ignorant about their mission," FFRF Co-President Annie Laurie Gaylor said in response to Helfrich's decision. "We appreciate how swiftly the district discontinued the fundraising after our alert."