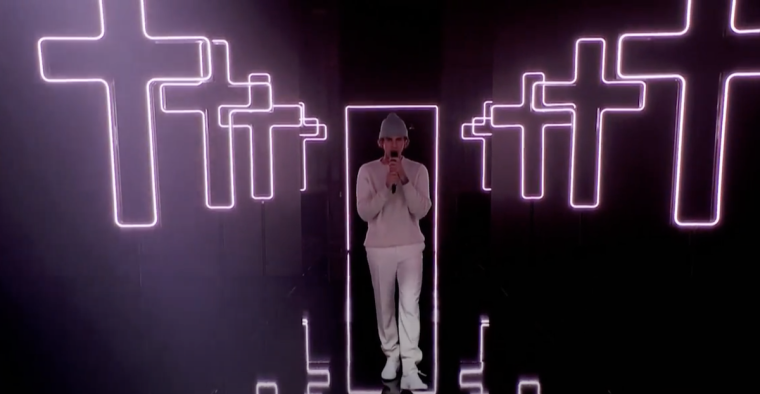 Justin Bieber shared several faith-inspired posts leading up to his People's Choice Awards performance of his single "Holy" and revealed he wishes to lead people to God.
"All my life I felt in my heart I was supposed to entertain. I had been given these abilities that I wanted to showcase. My heart as I get older is to ask God to refine my heart. To make sure my intention remains pure," Bieber wrote Sunday on Instagram along with a video of rehearsal footage of him singing "Holy."
"My intention is to inspire, uplift, empower and lead people to know and see the love of God," he continued. "To remind people of the joy and wonder that is all around us."
Later that evening, Bieber performed "Lonely" and "Holy" at the People's Choice Awards. While singing his love song, "Holy," which is filled with Christian references, Bieber had several illuminated crosses across the stage.
His inspiration did not end there, in another post, the singer again shared his faith with his 151 million followers, reminding them what God thinks of them.
"Did you know that you are special? Did you know that when God sees you he smiles?" Bieber said. "Be encouraged this Sunday knowing that you were designed for GREATNESS! You are forgiven and you are loved!"
Click here to read more.
SOURCE: Christian Post