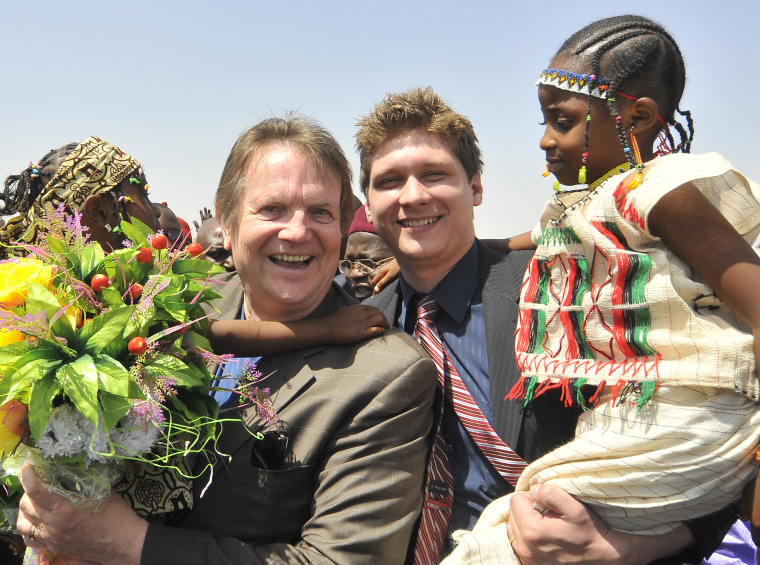 The group founded and led by for more than 50 years by the late evangelist Reinhard Bonnke is calling for worldwide petitioning of the Lord for the peace, health and salvation of Africa.
Christ for All Nations is partnering with One God, One Day, One Africa for the International Day of Prayer for Africa throughout Friday. The prayer schedule moves across CfaN's nine regions of the world. These begin in Germany, go to Singapore, over to Canada, down to Australia, and finish in the United States. The ministry will broadcast its prayer sessions live on Facebook and end with a special presentation.
Among the prayer topics are humanitarian crises such as flooding in North Africa, locusts swarming in East Africa, drought in the southern part of the continent, the 14 African countries at war, radicalized groups cutting off financial provision, and God enabling the infiltration of those groups by the Gospel.
"We will pray for our government leaders, for in many places, they are not Christian," said West Africa Host Pastor William Okae Appiah of Accra, Ghana, in talking with The Christian Post.
COVID-19 and evangelism are other areas needing prayer, according to CfaN and 1GDA.
The groups plan to also cooperate on a crusade across the continent Nov. 12-15. Due to pandemic concerns, preaching will be via Global Media Outreach plus live television and radio feeds to networks, stations and numerous socially distanced gathering places. SIM cards with a recording of the crusade, the Jesus film and Bible passages will be handed out by "boots on the ground" such as missionaries from Cru and YWAM in Africa's various regions.
"We will get the names of those coming to locations so that we can follow up and disciple them with the Word of God," Appiah told CP.
Click here to read more.
SOURCE: Christian Post, Kyle Huckins