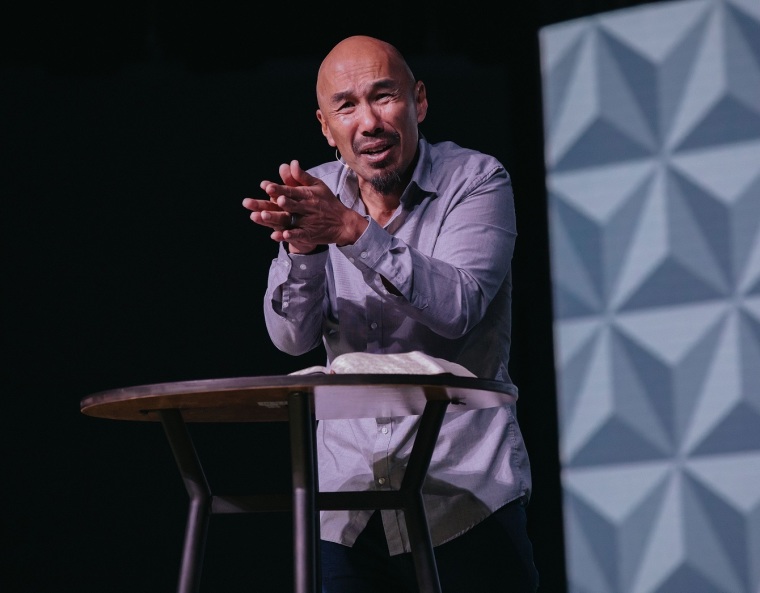 Francis Chan has warned that the American Church's "obsession" with church attendance has led to its current state of division and encouraged the Body of Christ to return to an emphasis on unity and love.
"I really believe there are some serious mistakes we made in the U.S. [that have] led to the church being in the state that it's in right now: Super divided, and the reputation of evangelical Christians in the U.S. has never been worse," Chan, the bestselling author and former California megachurch pastor, said during a Zoom meeting with 150 church leaders from all around the world.
"I mean, you just say that word and it's just like a cringing. It's just an assumption that it's some politically driven group that they want nothing to do with. It's never been this bad."
According to Chan, the "number one mistake" churches in the U.S. make is being "obsessed with church attendance."
"We panicked and thought, 'we've got to do everything we can to get as many people as we can there,'" he said. "We rationalize, 'well, it's better for a big group to keep coming [than none] at all.'"
"Where do you get that in Scripture?" he asked. "That is not the message of Jesus."
"Jesus could have kept thousands. All He had to do was water down the message, water down the commitment," Chan added," but He didn't do it."
The church should be about having relationships: Loving one another, praying together, and caring for one another, the pastor stressed.
"We have to stay on track in our prayers, believing in those prayers, believing in our love for one another," he said. "And I know it looks like there are other methods that might work better. … My logic would say, 'no way. No way would God want me to do this.' But that's not the way He works."
Click here to read more.
SOURCE: Christian Post, Leah MarieAnn Klett