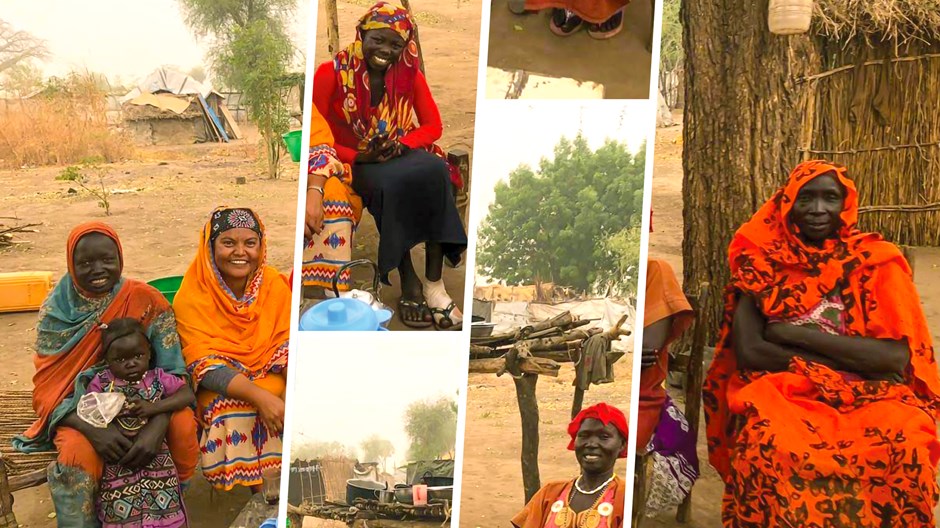 Eric Katzung's two-year-old daughter saw snow for the first time this spring in Colorado. But the question she keeps asking is when she can eat her favorite meal again—Taiwanese clams and rice. Katzung explains that they don't have Taiwanese food in Colorado, and his daughter says, "When can we go home?"
Katzung doesn't know if Taiwan is home anymore. He and his three daughters, ages 5, 4, and 2, left the country in a hurry in March when coronavirus case numbers started getting bad and borders started shutting down. His wife, Dava, was already in the States for a visit with family and never got to go back to Taiwan to say goodbye.
They had lived there for two years, sharing their lives and their love with their Taiwanese neighbors as Katzung worked as a counselor at a university.
Now they are living in a borrowed one-bedroom apartment in Colorado. They have a borrowed car, borrowed children's toys, and borrowed coats that the girls wear when they go outside to see the snow.
"We are in an uncomfortable holding position, a forced flexibility," Katzung said. "These are the struggles of cross-cultural workers. We get things stripped away. Now we're at another layer of stripping."
About nine million Americans live abroad, according to the US State Department's most recent figures. Some of these are missionaries. Some are aid workers. Some, like the Katzungs, are Christians who want to live out their faith in a cross-cultural context.
Their lives and work are dependent on governmental permissions, work visas, plane rides, the willingness of communities to welcome outsiders, and sometimes financial support from churches or friends back home. The whole system that made living abroad possible has been put into question by the global pandemic.
One hundred years from now, COVID-19 might be a blip in the story of international Christian service. Or 2020 might be the year everything changed. But right now, as the Katzung children anticipate their second season of Colorado snow, Christians displaced from their cross-cultural lives must deal with the uncertainty.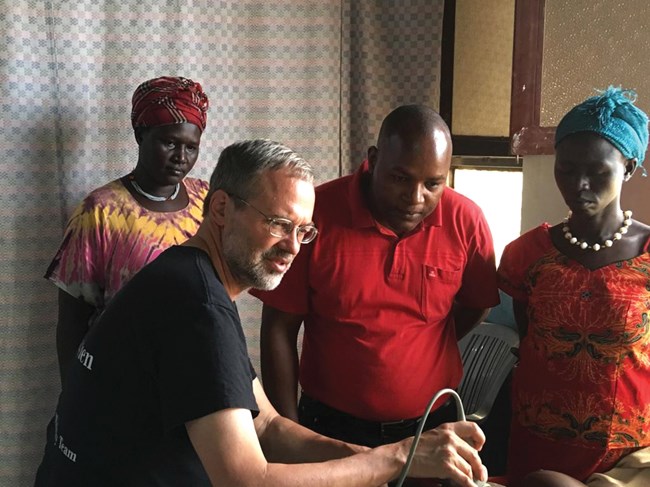 Image: Courtesy of Rob Congdon
Tough Decisions
At first, the pandemic raised the question of whether to stay or go. Many had protocols to help them make that decision. Missio Nexus, a network of 360 Christian nonprofits and churches representing 30,000 people serving around the globe, reported that about one quarter of its member organizations had COVID-19 contingency plans in place in March. Another 45 percent were developing plans, and the remaining groups were leaving the decisions up to individuals.
These were tough decisions. Rachel Pieh Jones, a writer and an administrator for the International School of Djibouti in East Africa, made the difficult choice, with her husband and 14-year-old daughter, to stay in Djibouti through the initial months of the pandemic. They have lived there since 2004 and wanted to stay, but they also knew staying would separate them from their college-age twins in the US indefinitely. They knew if they did have a medical emergency, they might not be able to get help.
"There's not a good decision or a bad decision, or right or wrong decision," Jones said. "You're making a really brave choice to go back to something you don't know and wonder what your next job is. And it's a brave choice to stay. There's courage in all these things. And there's grief in all of these things."
Some of the teachers at the international school did decide to return to the States, and Jones supported them. Going "home" wasn't easy—and for some it came with a lot of guilt.
"It's devastating," Jones said. "It feels like a failure. They're leaving students. You can't say goodbye."
It's hard to leave a mission field well, even under normal circumstances. Jeff Ingram, a life coach in Colorado Springs who has worked for Reach Beyond in Ecuador, Singapore, and the United States, tells people that leaving is a complicated process that should be done with care.
He coaches people to "say goodbye to all the places you love, and if you have friends, go and sit in their homes." When people don't have time to do that, they feel ripped away from their life.
"It's stolen from them," Ingram said. "It's a theft."
Abrupt departure causes a kind of identity crisis. In the midst of managing the crisis and shifting rules, along with making arrangements to travel, the uncertainty leads to questions about calling.
"The part of the pandemic that has affected us all is the confusion and the head scratching, asking, 'Who am I and what does the Lord have for me and what should I be doing?' " said Rob Congdon, a doctor who has spent most of his medical career working in African countries.
Congdon was in South Sudan when the pandemic hit and worried that closing borders would separate him from his family indefinitely. He decided to return to the US and caught an early flight out of the country.
Some missionaries never had any choice. Mary Lott is currently in Alabama, hoping that next year she and her husband can go back to Indonesia. She would have stayed if she could have. A staff member with Wycliffe Bible Translators, Lott and her husband have worked at an international school since 1995. They considered the health risks when they first moved to the country—long before anyone knew of COVID-19.
"We knew malaria is endemic," Lott said. "Dengue fever. Typhoid. Typhus. Tuberculosis. We knew that when we signed up that it might cost our life."
Lott, 65, has survived dengue fever and—though she doesn't know the exact number—probably 50 cases of malaria. She has also had cancer. There are limited health care options in Indonesia, and she is considered high risk for COVID-19, so Wycliffe leaders decided the Lotts needed to leave.
In April, the US embassy arranged a flight out of Indonesia for 47 expats who wanted to go. The Lotts had five days to pack, find a home for their dog, arrange a caretaker for their house, and suspend the life they had made for themselves for 25 years.
"One of the hardest things [was that], as soon as we had the order to leave, all our Indonesian friends started coming by our house, telling us how much safer it was in Papua than in the States," Lott said. "Our Indonesian friends said, 'We thought God was sovereign. Why are you not trusting the Lord to keep you safe?' "
The Lotts took one of the last international flights out of Indonesia. Their plane took off just 20 minutes before a mandatory curfew fell on the country.
Sometimes it did seem safer to stay than go. Dan Shoemaker, president of Reciprocal Ministries International (RMI), initially recommended that its American missionaries in Haiti, including two families and three singles, return to the US. It wasn't an order, just a strong recommendation. Shoemaker felt like they needed to evacuate—partly because he thought the pandemic would put too much strain on the local Haitian church, which would feel responsible to care for the foreign missionaries if they stayed.
One missionary took the recommendation, but the rest of the staff at RMI made the case that they shouldn't leave.
Many of the places they would go in the US were actually hot spots for the virus. They felt they would be more at risk in the US, and they would also be placing a burden on their families and the people they would be staying with in the US, places that actually weren't their homes, however often they might be referred to casually as "home."
They lived in Haiti. And they were located on a secure compound with a good power supply. They were all young and healthy, low risk.
The missionary organization relented, and the missionaries remained. Today, they are doing ministry "full blast," Shoemaker said. The team is managing more than 30 church-to-church partnerships and feeding 10,000 school kids per day, as Haiti relaxes rules on social distancing.
Click here to read more.
Source: Christianity Today