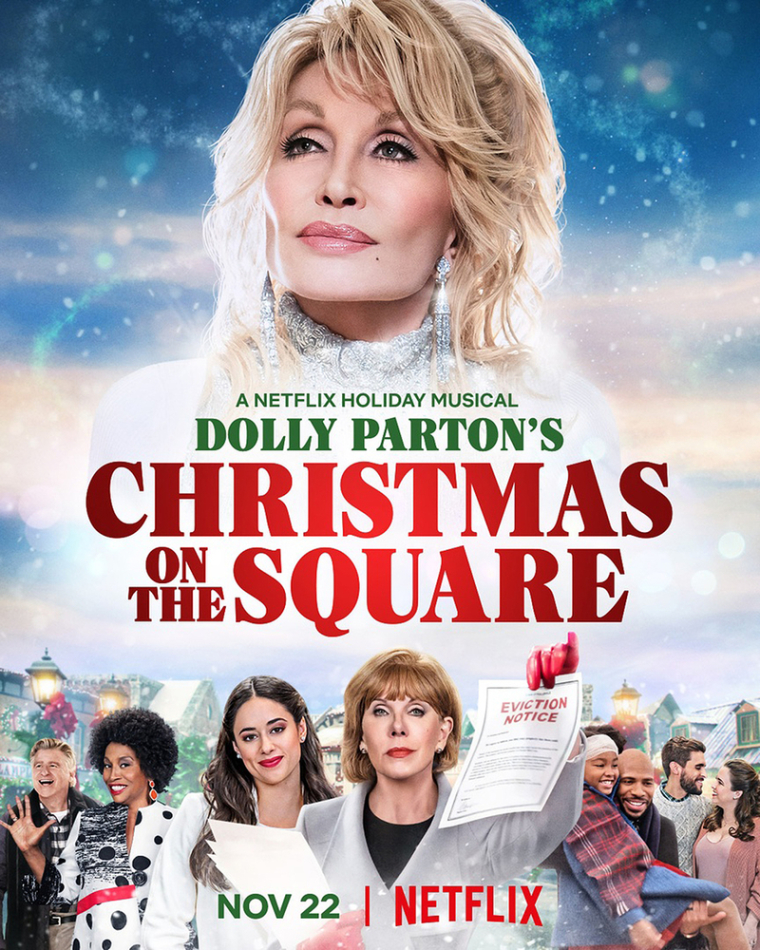 Dolly Parton says her upcoming holiday musical, "Christmas on the Square," teaches that forgiveness, and asking for forgiveness, are essential to blossoming both emotionally and spiritually.
Hitting Netflix on Nov. 22, "Christmas on the Square" follows Regina Fuller (Christine Baranski), a curmudgeonly and wealthy woman who returns to her small hometown after her father's death. It's not long before her intentions are clear: She plans to evict everyone from the town and sell the land to a mall developer.
"The deadline to be out of your homes is now Christmas Eve," Regina tells heartbroken townsfolk as they huddle in the local church.
But after listening to stories of the local townsfolk — including a young pastor and his wife — reconnecting with an old love, and accepting the guidance of an angel, Regina's heart begins to soften.
In an interview with The Christian Post, Parton, who plays an angel in "Christmas on the Square," said the film's message of restoration and forgiveness, although relevant at all times, is "certainly" needed in today's divided society.
Click here to read more.
SOURCE: Christian Post,