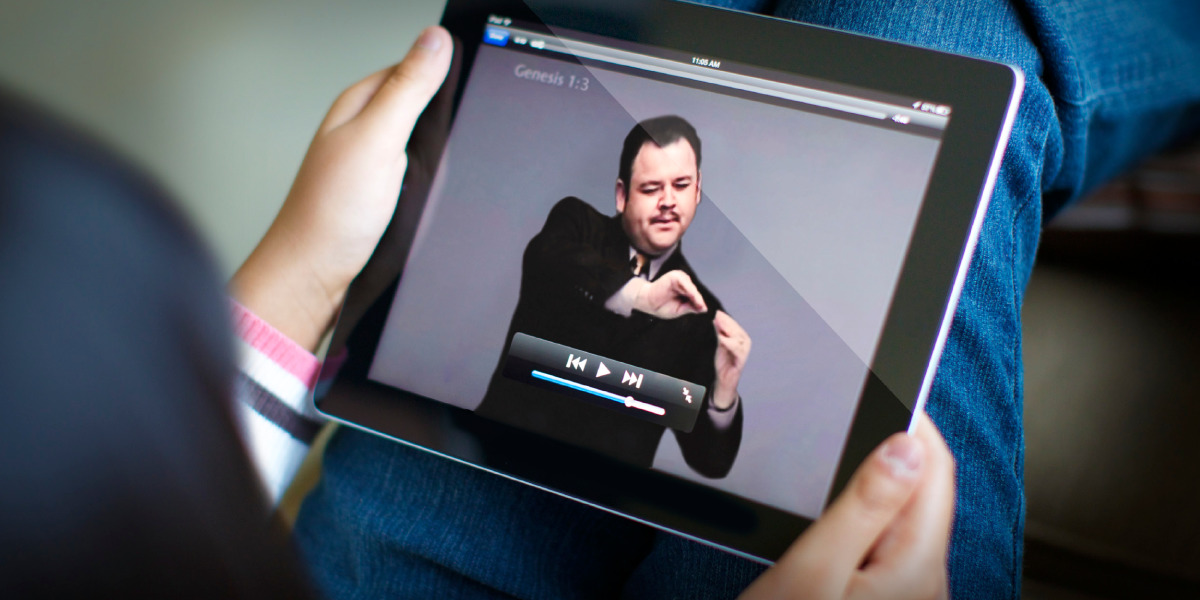 Would you believe that no sign language has had a completed Bible translation until now? It's true. For the first time ever, Deaf people with American Sign Language as their heart language now have a full digital Bible in ASL.
The American Sign Language Version (ASLV) and was primarily translated by Deaf people, for Deaf people. Deaf Bible Society helped propel this translation project over the last 38 years along with Deaf Missions, American Bible Society, Deaf Harbor, DOOR International, Pioneer Bible Translators, The Seed Company, and Wycliffe USA.
Chantel Pagan with Deaf Bible says, "It's been years and years in the making. So it's such new ground to say, yes, we have every book of the Bible from Genesis to Revelation in American Sign Language — the first sign language of many, many that are still waiting."
Deaf Bible is also celebrating the ASL Chronological Bible Translation (CBT), recently completed with a coalition of Deaf ministries. The CBT consists of 119 biblical stories from Genesis to Revelation and is more intended for Deaf individuals who are unfamiliar with the Bible.
Deaf Bible's website and app are easy ways for Deaf individuals to access sign language Bible translations. Deaf Bible works diligently with its partners to get these translations as soon as they are available and publish them on their digital platforms for distribution.
With the completion of the ASLV and CBT Bible translations, over three million Deaf individuals now have access to all of God's Word in their heart sign language for the first time in history.
Click here to read more.
SOURCE: Mission Network News, Lyndsey Koh
CALL TO ACTION
Pray for the Deaf to connect with God's Word through the new ASLV.
Ask the Lord to draw Deaf believers into community with the Body of Christ.
Pray for more sign language Bible translations to be propelled towards completion.