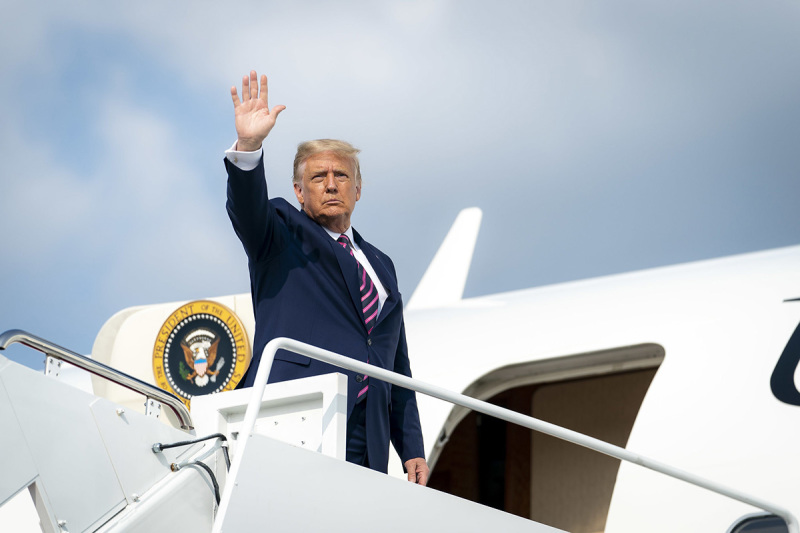 I didn't vote for Trump in 2016.  As a self-professed "never Trumper," I viewed him as a brash egomaniac whose off-putting personality was just too much.
Even though I'm an evangelical Christian and usually vote Republican, my conscience wouldn't allow me to punch "R" for President in 2016 (for the record, I voted third party).
Fast forward to 2020 and a vocal contingent of public figures still cling tightly to their never-Trump position.
Without mentioning Trump by name, evangelical pastor John Piper describes "flagrant boastfulness, vulgarity, immorality, and factiousness" that "infect whole cultures" as character traits that disqualify a candidate from receiving his vote.
Senator Ben Sasse recently blasted the President's "rage tweeting" and even claims Trump has "flirted with white supremacists."
Taking a line from never-Trumpers, I definitely don't condone the President's coarse language and sometimes off-putting demeanor.
And while some of Trump's hard-core supporters chortle at his verbal bomb-throwing, I cringe when he resorts to excessively harsh rhetoric.
Although I refused to vote for Trump in 2016, I now strongly support his re-election. Let me explain.
While I don't excuse the President's personality flaws, I just can't agree that these disqualifies him from re-election.
In response to Christians who feel Trump is "too sinful" to receive their vote, I would like to point out that every candidate for President (including Biden) is a sinner. True, some sins may be more public than others, but the Bible reminds us that all have sinned.
Click here to read more.
SOURCE: Christian Post, David Kincaid