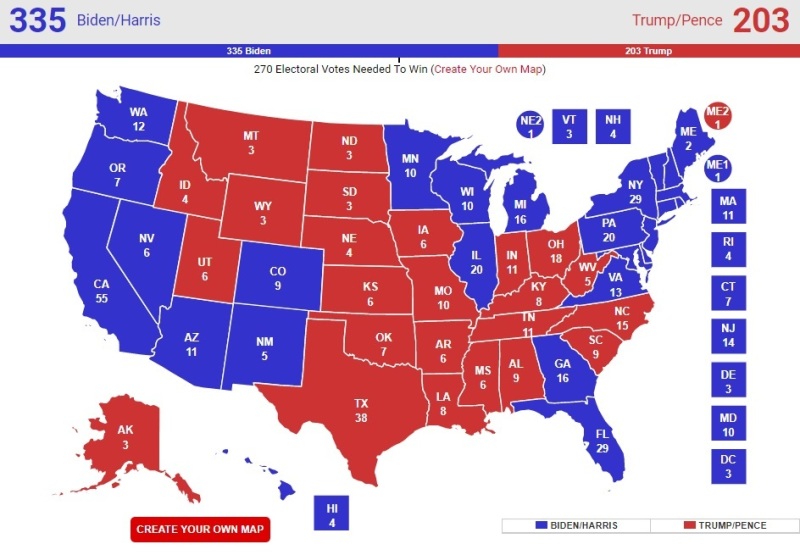 The 2020 election revealed many interesting trends. Most notably, it revealed a number of unexpected conservative victories in federal and state elections. From the suburbs of Miami, Los Angeles, and Cincinnati to key races in Iowa and Montana, Republicans held onto key seats or made substantial gains despite millions of dollars in spending by Democrats. Yet despite these positive results, with ample opportunity to win similar races in Georgia, Michigan, Pennsylvania, and Nevada, Republicans came up short in these states. What explains this?
One of the biggest headlines from the 2020 election was President Donald Trump's increased number of votes in major urban areas across the country, including substantial gains among the Latino community, especially in Florida. President Trump improved his percentage of the vote from 2016 in Chicago, Cleveland, Buffalo, Toledo, and even Portland and Seattle. These gains propelled President Trump to capturing north of 73 million votes nationwide, even beating President Obama's record-setting popular vote total in 2008.
Republican candidates down ballot also had several major victories:
Florida – Republicans flipped two U.S. House seats and made gains in the state legislature.
Iowa – Joni Ernst won her tightly contested Senate race and Republicans picked up one and potentially two U.S. House seats.
New Hampshire – Republicans lost competitive U.S. House races but flipped both state legislative chambers.
Montana – Republicans held onto the U.S. Senate and House seats and flipped the Governorship.
Texas – John Cornyn won his Senate race, and Republicans kept control of both state legislative chambers despite aggressive Democrat challenges.
California and New York – Republicans have flipped at least one seat in each state and are on track to take back several more.
Republicans outperformed expectations in nearly every state, except the key battlegrounds that continue to have election integrity questions and will ultimately decide the final outcome of the electoral college.
There were very similar opportunities for Republican success in down-ballot federal and state races; however, they all came up short in these states.