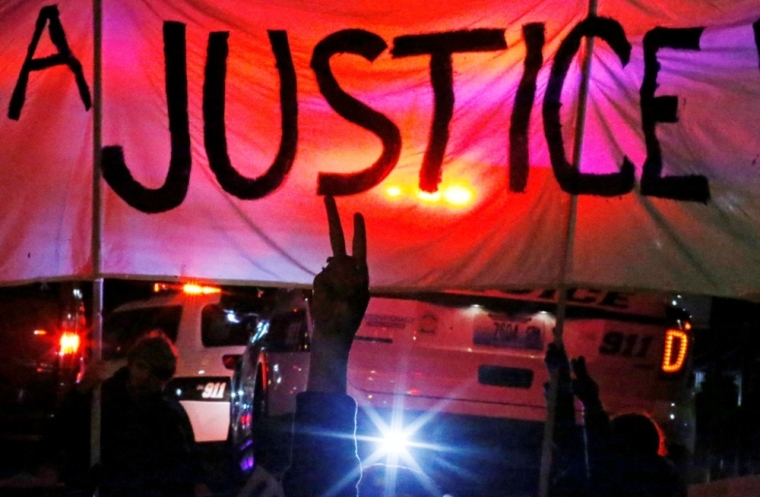 Amid the massive protests surrounding the deaths of George Floyd, Michael Brown and other African Americans, a predominantly black group has been quietly spreading the hope Christ on the scene: the Church of God in Christ International Department of Evangelism.
"When we go out, we don't get involved in political sides. That's not our assignment," IDOE President Elijah Hankerson, 48, told The Christian Post. "When we show up, the message is simple: Christ and Him crucified."
COGIC, the largest Pentecostal denomination in the United States with 5 million adherents nationally, has become a major force for winning souls after Presiding Bishop Charles E. Blake in 2013 tapped Hankerson to transform a department largely focused on credentialing itinerant evangelists. Today, 12,000 volunteers join in a multifaceted ministry with arms dedicated to students, responding to natural disasters, bringing the Lord into tense confrontations, and training believers to witness.
The first major event for the IDOE under Hankerson was ministry in Ferguson, Missouri, not far from the church he pastors. He wanted to calm the highly emotional faceoff between police and the black community.
"I told our people, 'You're not there to be interviewed on TV, you're not there to protest, you're there to win souls,'" Hankerson said. "We would purposely avoid the press, which some might consider a mistake, but it's a catch-22: Yes, some people outside may not know what we're doing, but talking can get us off track."
After several days witnessing one-on-one to those on both sides, Hankerson decided instead of asking people to church, his team would take church to them. Outfitting a trailer with instruments and a microphone, they took off down West Florissant Avenue, which police were keeping clear. When officers heard the flatbed band playing "Jesus Is on the Main Line" and saw Christ was the focus, they let the trailer roll slowly down the street, gathering a crowd.
Bishop Hankerson preached the Gospel and an interracial group of 150 accepted Jesus as Lord and Savior. A reporter asked him how the atmosphere so quickly changed from anger to celebration but moved on quickly when he replied, "That's Jesus, ma'am."
Click here to read more.
SOURCE: Christian Post, Kyle Huckins