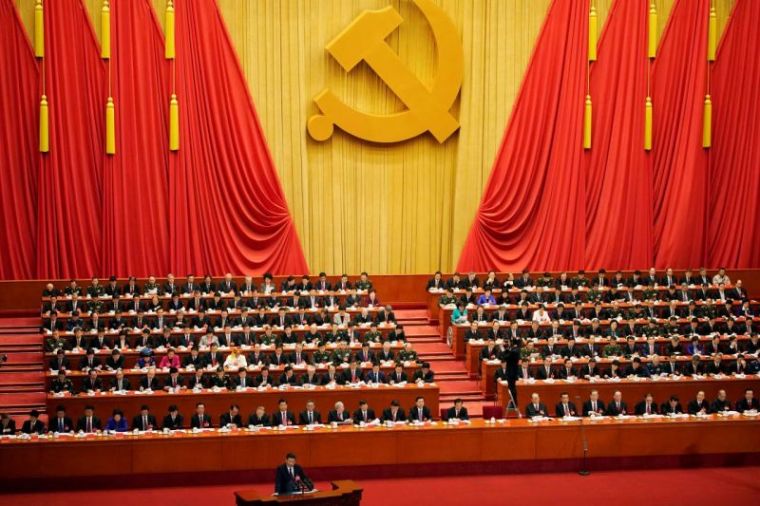 The Chinese Communist Party has drafted strict new rules preventing foreigners in the country from discussing religion with locals, a move experts say will make practicing belief far more difficult.
This week, China's Ministry of Justice published a list of new restrictions on religious foreigners who are visiting or working in the communist country to prevent them from spreading so-called "religious extremism," or use religion "to undermine China's national or ethnic unity."
The draft rules include a list of activities that foreigners are advised not to conduct within China, such as "interfering with or dominating the affairs of Chinese religious groups," advocating "extremist religious thoughts," using religion to conduct terrorist activities, or "interfering with the appointment or management of Chinese clergy members."
Foreigners are also prohibited from "illegal preaching among Chinese citizens, converting new believers, accepting religious donations from Chinese citizens," or "carrying out religious education and training."
Additionally, the new rules stipulate that foreigners who intend to organize collective religious activities in temples, mosques or churches must first submit a "written application" to the religious group in the city, supervised by official organizations such as the Protestant Three-Self Patriotic Movement or the Buddhist Association of China.
The rules are the latest crackdown on organized religion in China under President Xi Jinping, who has repeatedly called for the "sinicization" of religion.
In an op-ed for religious liberty magazine Bitter Winter, editor Massimo Introvigne said the draft law clearly shows that China is "afraid of foreigners coming to the country to discuss religion in every capacity."
Click here to read more.
SOURCE: Christian Post, Leah MarieAnn Klett