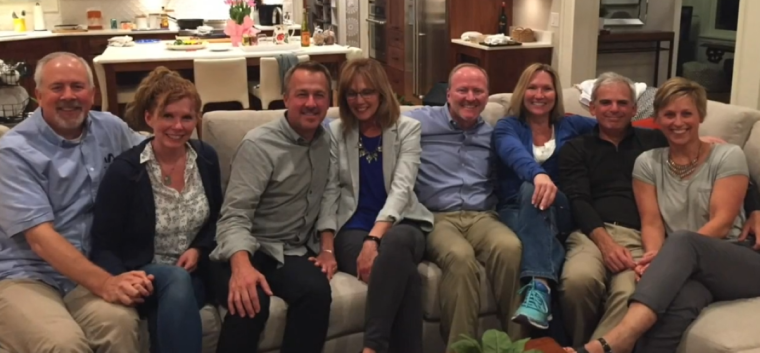 Dave Ferguson is a busy guy, but not too busy for Michael Kinne. And it's changed Kinne's life, underscoring how important reaching people one-on-one for Christ is, Ferguson said this week at a major virtual gathering on the future of ministry.
Speaking at the FutureFWD2020 virtual conference, Ferguson, lead pastor and co-founder of Community Christian Church, which has grown in 20 years from five people in a suburban Chicago high school cafeteria to more than 5,500 at a dozen locations across the region, talked of how people are seeking information about God in unprecedented numbers, especially online.
He said that since the majority of Americans identify as Christian (65%, according to the Pew Research Center), much of the job of the Church today is leading people back to God.
"I think we live in a time of unprecedented opportunity," said Ferguson, who's also the "visionary and movement leader" for the NewThing Network that Community Christian Church started "to be a catalyst for a movement of reproducing churches relentlessly dedicated to helping people find their way back to God," his conference biography stated.
He explained that a doctoral dissertation he received in an email helped him develop a new ministry strategy. The work followed the activity of missionaries to Thailand divided into two groups: "Converters" seeking to give people information so they would come to receive Christ and "Blessers," who simply desired to help others and befriend them. After two years, the converters had led two individuals to the Lord, the blessers about 100.