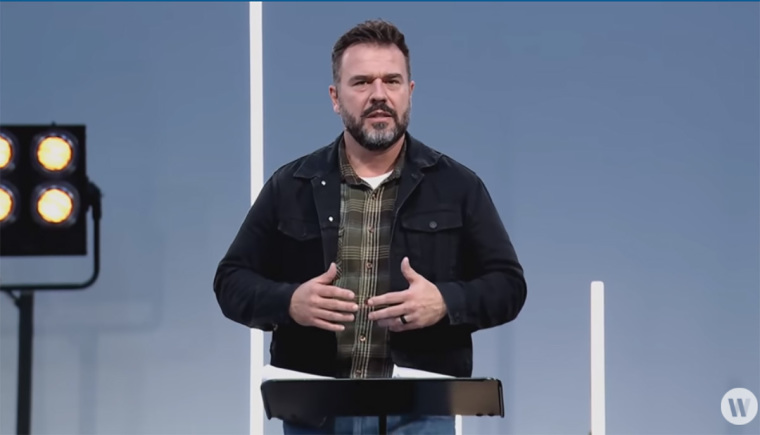 Pastor David Dummitt addressed Willow Creek Community Church's vision for the future by citing Luke 15, saying God's people must follow Jesus' vision for His church by relentlessly pursuing the lost. 
"This church was founded on a conviction that lost people matter immensely to God," Dummitt said in his sermon last Sunday titled "The Greatest Visionary."
"And we ought to have the heart of the Father that we will relentlessly pursue, we will do everything short of sin, we will go after people because they have an immense worth to God," added Dummitt, who became senior pastor of the church back in April.
Willow Creek, which had a weekly attendance of over 18,000 people before its former senior pastor Bill Hybels resigned after sexual harassment allegations in 2018, went without a senior pastor until Dummitt's selection. After Hybels resigned, the church's attendance fell by around 7,000 people.
Dummitt's plan to increase church attendance started with getting more use out of Willow Creek's many large campus buildings. Dummitt used restaurants, sports and meeting venues aft his former church as a way to draw non-Christians into faith, he said. Once they were comfortable with visiting the church building, people often became Christians, he said.
"Willow, you pioneered church buildings that took out stained glass windows and pews and other religious symbols because you wanted to make irreligious people feel more comfortable in the environment," he said.
The internet has also helped Willow Creek reach more people with the Gospel, Dummitt said. And while he's looking forward to one day resuming in-person meetings, the pastor noted that the most successful businesses today master communicating with people both in-person and online. Once, Sunday service was our culture's biggest public space; now, our biggest public space is the internet, he added.
Click here to read more.
SOURCE: Christian Post, Jackson Elliott