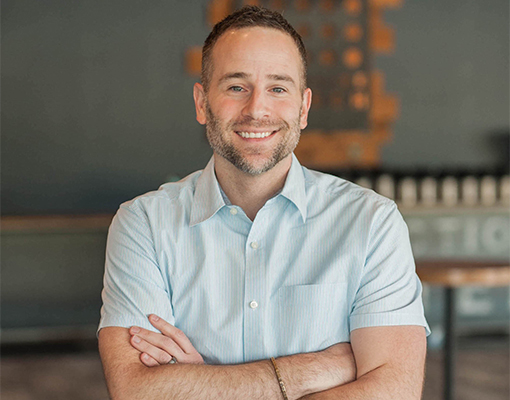 A church in Illinois is encouraging its congregants to go out to dinner and engage in friendly conversation with people who may hold opposing political views.
Stateline Church, a nondenominational church in Rockford, kicked off a two-week series called "Thou Shalt Not be a Jerk" last week. The series is designed to instruct Christians on how to rise above the politically polarizing climate that has come to define the United States ahead of the 2020 presidential election.
In a sermon at Stateline Church's Oct. 11 service, Pastor Gregg Giamalva expressed concern about "the polarization of people over politics." He lamented that it has become commonplace to "destroy bridges with people, with family members because of this polarization … where we literally reduce people, when it comes to politics, to evil."
Giamalva unveiled the first half of a list of "commandments" that he thought would help Christians understand "how to engage politics." The first commandment is "thou shalt engage in politics with proper perspective."
The pastor argued that many Christians fall into two extremes on the issue of politics: people who want "power" or "an empire" and "will alter their values to get it" and those who remain completely disconnected from politics. While he acknowledged that "politics do matter" because it affects "real people every single day," he emphasized that it was important to engage in politics "as Jesus would guide us."
Giamalva's second commandment is "thou shalt not go to bed with one political party." After highlighting how people "defend the most abhorrent behavior in someone whose political party (they) align with," he maintained that "if you call yourself a Christ follower, you are not a Republican. If you call yourself a Christ follower, you are not a Democrat. You are a son of the living God. A daughter of the living God."
"That is what defines you. That is what gives you your ideology. That should shape how you interact and engage with the world," he stressed.
Click here to read more.
SOURCE: Christian Post, Ryan Foley