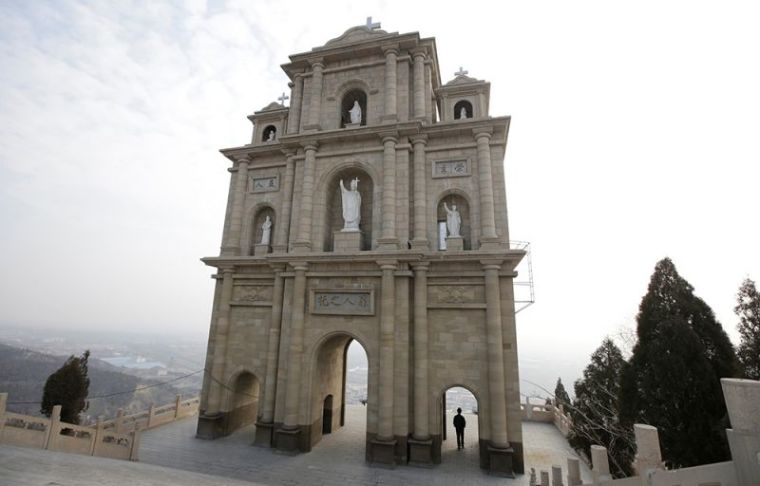 China and the Vatican have renewed a controversial agreement on the appointment of bishops, drawing criticism from rights groups who warn the deal will further hamper religious freedom in the communist country.
On Thursday, the Holy See and China's Ministry of Foreign Affairs announced the renewal of the 2018 deal, due to expire this month, for another two years.
The deal, the details of which have never been published, permits the Chinese government to propose names for new bishops to the Vatican through its state-approved Chinese Patriotic Catholic Association, with the pope having veto power on the decision.
In turn, the Vatican recognizes the legitimacy of bishops previously appointed by the Chinese government and excommunicated by the church.
"The Holy See considers the initial application of the agreement — which is of great ecclesial and pastoral value — to have been positive, thanks to good communication and cooperation between the parties on the matters agreed upon, and intends to pursue an open and constructive dialogue for the benefit of the life of the Catholic Church and the good of Chinese people," the Vatican said in a statement Thursday.
The Vatican said it signed the deal hoping to promote unity among China's estimated 10 million to 12 million Catholics.
"[D]ialogue between the Holy See and the People's Republic of China favors the search for the common good for the benefit of the entire international community," it said.
However, activists have argued that the Vatican has seemingly legitimized China at a time when it continues to persecute and oppress religious minorities.
The nomination and assignment of bishops had caused tension between the Vatican and China for over seven decades. While the Catholic Church insisted that bishops be appointed by the pope, the Chinese government resisted what it viewed as foreign interference in China's internal affairs.
After the signing of the provisional agreement back in 2018, the Chinese government launched a campaign to eliminate "illegal" Catholic churches by requiring each priest to sign a document requiring them to adhere to the "independent Church."
Click here to read more.
SOURCE: Christian Post, Leah MarieAnn Klett