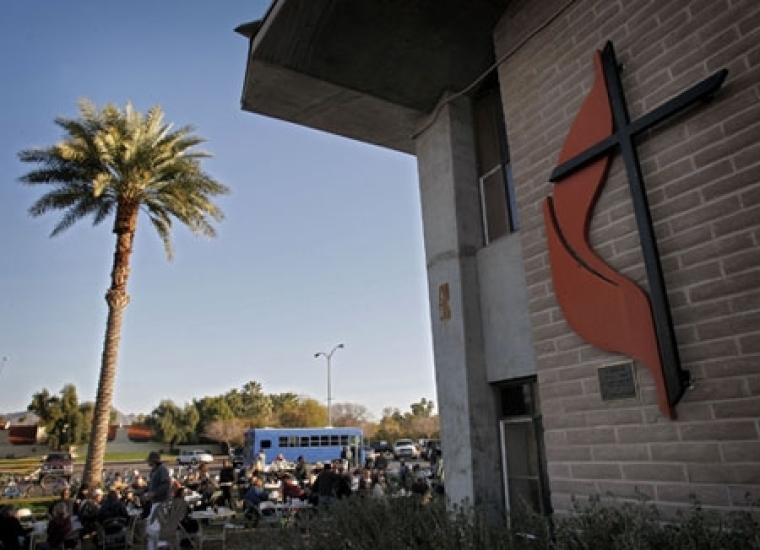 At the United Methodist Church, money's tight, factions are readying exits, and social justice takes priority in witness. However, the denomination's "traditionalists" — so named for their support for the accuracy and authority of the Bible, especially regarding LGBT marriage and clergy — are growing in number and telling others how Jesus saves.
The Wesleyan Covenant Association, the largest of the groups forming out of the UMC, champions evangelical beliefs and values. WCA President Keith Boyette tells The Christian Post more than 3,000 churches have affiliated with the association, and the number is steadily climbing, though the next General Conference won't be held until August 2021 due to COVID-19 concerns.
"There's been no pause at all for us," Boyette says. "We're working vigorously toward a new, theologically conservative, global Methodist church."
WCA will not be that church, he adds, as he heads the Transitional Leadership Council attempting to bring together scripturally sound Wesleyans from across the world. "The association will act as a midwife in launching the resulting denomination," Boyette states.
Birth pangs are coming for others as well, with the Liberation Methodist Church proposed by a "progressive" faction meeting in Dallas, Texas. That wing would be interested in "intersectionality" and be "trauma-informed" on racial and sexual diversity issues, and champion people of color and LGBT individuals in leadership, per notes from working groups at the convention.
The churn in factions led the UMC to plan a 26% cut in its budget even before the General Conference hotel's cancellation of reservations this spring forced a delay in the meeting. Giving has been down across the board both before and after the virus' outbreak, with some conferences having to lay off personnel or reduce their hours.
Forestalling worse news has been the federal Paycheck Protection Program, in which nearly three-fourths of UMC conferences have participated. More than 750 United Methodist organizations have received PPP funds ranging from $150,000 to $5 million, according to an analysis by the denomination's news service. American UMC members account for 99% of the budget for churchwide ministries, it also states.
Click here to read more.
SOURCE: Christian Post, Kyle Huckins