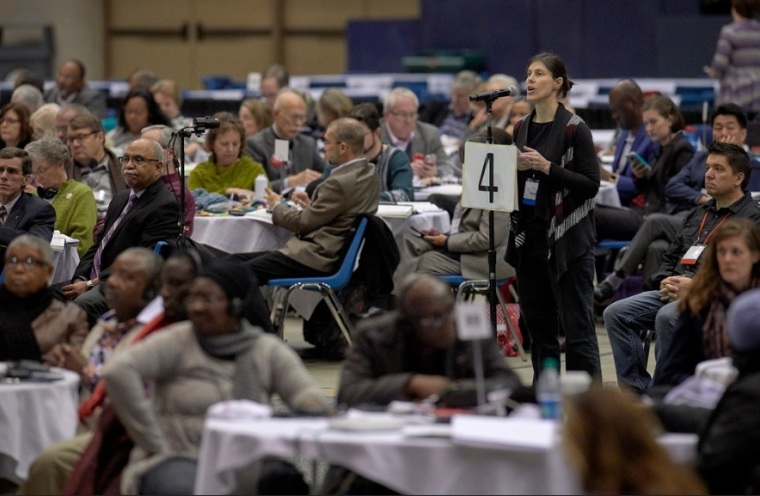 The United Methodist Church is considering making its denominationwide legislative gathering, already postponed due to COVID-19, a virtual event and allow for online voting.
Scheduled to take place every four years, the UMC General Conference was supposed to have been held earlier this year, but it was delayed until August 2021 due to concerns about the virus.
The UMC Commission on the General Conference announced on Tuesday that they had created a "Technology Study Team" aimed at considering "the possibility of utilizing technology and online voting" next year.
At issue were concerns that younger delegates could not fully participate due to the gathering being during the academic school year as well as potential ongoing COVID-19 restrictions.
One pandemic-related complication is that the General Conference is expected to gather around 900 delegates at the Minneapolis Convention Center in Minnesota. At present, the state is limiting in-person gatherings to 250 people.
"The study team will be aided by an advisory panel of volunteer staff and contractors who will work alongside the study team to provide practical reflection and suggestions on possible implementation of the ideas discussed," explained the Commission.
"This team will also be consulting with a variety of individuals and groups, working to develop recommendations which will be brought to the Commission on the General Conference for consideration at the Spring 2021 meeting."
Click here to read more.
SOURCE: Christian Post, Michael Gryboski