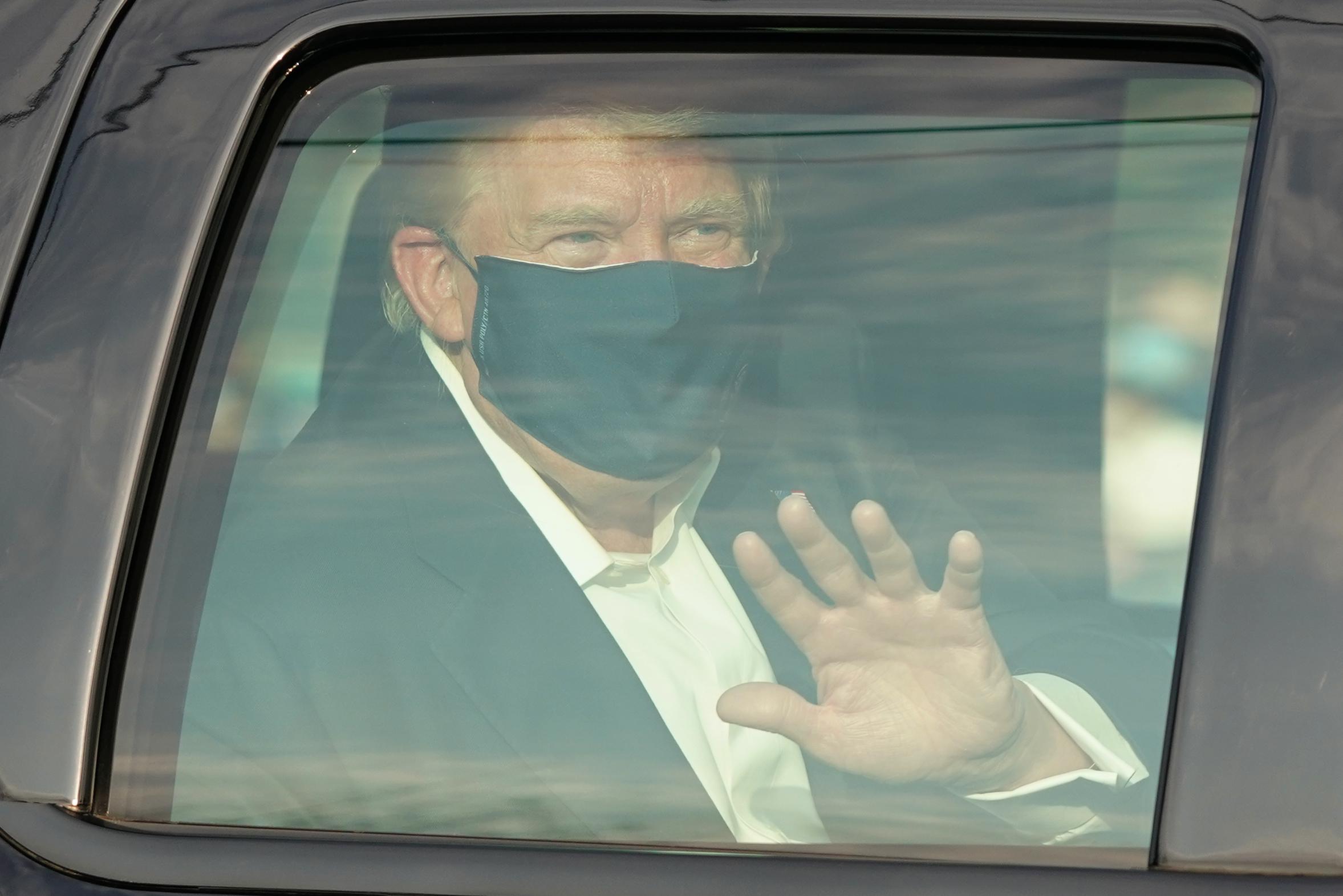 Claiming progress in his personal fight against COVID-19, President Donald Trump ventured outside for a little bit on Sunday to greet supporters who gathered at the hospital before then returning to the facility.
Trump, wearing a suit and a mask, waved to supporters from the back seat of an SUV as it passed by the demonstration at the Walter Reed medical center in Bethesda, Maryland.
"I also think we're going to pay a little surprise to some of the great patriots that we have out on the street. They've been out there for a long time and they've got Trump flags and they love our country," Trump said in a video recorded at Walter Reed National Military Medical Center moments before he was spotted outside.
White House spokesman Judd Deere said the president had returned to his suite inside the hospital after the "short, last-minute ride to wave to his supporters."
— Donald J. Trump (@realDonaldTrump) October 4, 2020
"It's been a very interesting journey, I learned a lot about COVID," Trump said in pre-recorded remarks. "I learned it by really going to school. This is the real school. This isn't the let's-read-the-book school, and I get it, and I understand it."
Trump's video came hours after Navy commander and White House physician Sean Conley said the president could be discharged as early as Monday. Conley said Trump received supplemental oxygen on Friday after the president had a "high fever" and his oxygen levels dipped below 94%. He said Trump experienced another drop in oxygen on Saturday, but did not discuss treatment.
The president was given the steroid dexamethasone on Saturday following his oxygen drop. The World Health Organization recommends the drug only for "severe and critical" cases. Trump also completed his second dose of the antiviral drug remdesivir on Saturday and will continue his five-day course of remdesivir.
Click here to read more.
SOURCE: USA Today, David Jackson and Courtney Subramanian