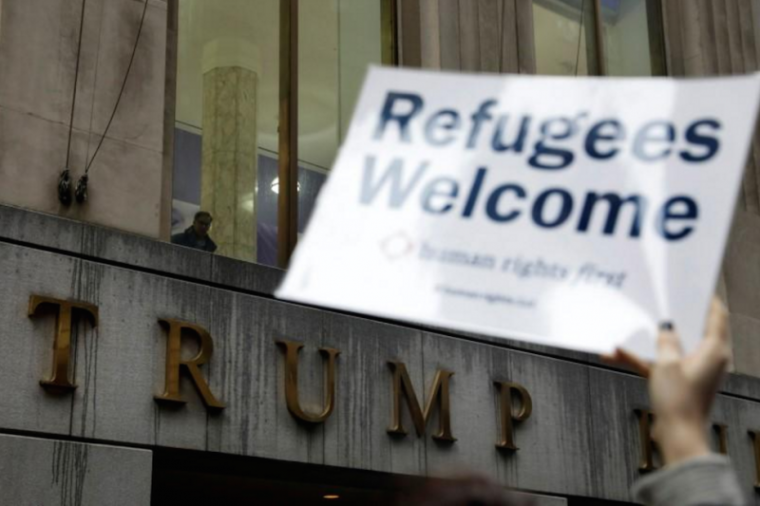 President Donald Trump has again slashed the United States refugee resettlement ceiling to a new record low, setting the cap at 15,000 refugees that can be resettled in the U.S. in fiscal year 2021.
In a memorandum for Secretary of State Mike Pompeo, the Republican president set the ceiling for the current fiscal year, which began on Oct. 1 and will expire on Sept. 30, 2021, "after appropriate consultations with the Congress." According to the memorandum, a report on the proposed cap was sent to Congress on Sept. 30.
"The admission of up to 15,000 refugees to the United States during FY 2021 is justified by humanitarian concerns or is otherwise in the national interest," the memorandum states. "This refugee admissions ceiling incorporates more than 6,000 unused places from the FY 2020 refugee admissions ceiling that might have been used if not for the COVID-19 pandemic."
The determination comes as there has been much opposition from faith-based refugee resettlement organizations who have had to scale down their operations in recent years as the Trump administration exponentially decreased the number of refugees resettled in the U.S. during his first term.
Trump set the refugee ceiling at 18,000 for fiscal year 2020, down from a ceiling of 30,000 in fiscal year 2019, 45,000 in fiscal year 2018, and 50,000 in the fiscal year 2017.
By comparison, the Obama administration resettled 99,183 refugees in its last full fiscal year in office (2016).
In the fiscal year 2020, under 11,000 refugees were resettled as the Trump administration temporarily halted immigration to the U.S. because of the coronavirus pandemic.
Click here to read more.
SOURCE: Christian Post, Samuel Smith