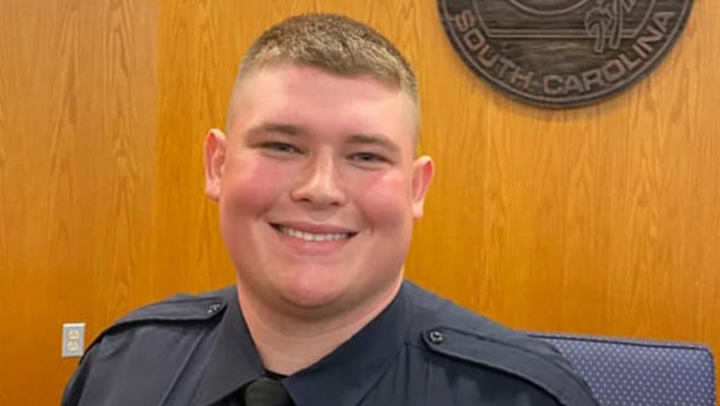 A Myrtle Beach, South Carolina, police officer was killed and another was wounded when they responded to a domestic incident and came under attack by a gunman who died at the scene, authorities said.
Myrtle Beach Police Chief Amy Prock identified the slain officer as Jacob Hancher, who was sworn in as a police officer less than a year ago after serving as a department community service officer for four years.
"He was a dedicated public servant, who upheld his oath to protect this community and made the ultimate sacrifice," Prock said at a news conference early Sunday. "He cared about the people he served (and) served with, and absolutely loved the Myrtle Beach. I ask of you today to please keep Jacob, his family and his fellow officers in your prayers."
Myrtle Beach police officials said the shooting erupted around 10 p.m. Saturday in an area of motels and private residences about two blocks from the Atlantic Ocean.
The South Carolina Law Enforcement Division (SLED), which is leading the investigation, issued a statement on Sunday saying Hancher and another officer were responding to a domestic call when the shooting erupted.
"Following the exchange of gunfire, the suspect was discovered deceased," reads the statement.
A second officer was wounded in the gunfight and taken to a hospital with non-life-threatening injuries, according to the statement.
Click here to read more.
SOURCE: ABC News, Bill Hutchinson