I'm completely biased. I'll let you know that up front. It's not an implicit bias; it's an explicit bias. 
I wouldn't be who I am without adoption. I may not even be alive today had my birth mom not chosen to be stronger than abortion. Though I was conceived in rape, I was adopted in love. So I'll defend this loving act of justice with everything I am. As an adoptive father (two of my kiddos were adopted), I understand it in a way most don't, especially the ones demonizing it.
Boston University Professor and everything-is-racist author, Ibram X. Kendi, decided to attack Judge Amy Coney Barrett because she committed a cardinal sin against the self-proclaimed "antiracist." She selflessly engaged in one of the most powerful acts of racial reconciliation — bringing children of a different "race" into her heart and home and loving them because they deserve to be loved. What kind of world is "antiracist" when we're only permitted to love those, as family members, with the same blood and same hue of skin?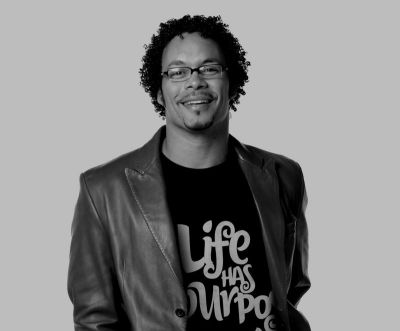 In Virginia my marriage would've been illegal a few decades ago. But "progressives", ever since my wife and I stepped into the public spotlight with The Radiance Foundation, have constantly derided me as not being "black enough" because my wife is white. (Funny, someone should've let Frederick Douglass know that his second wife, who was white, cancelled his "blackness.") Isn't this what so many fought and died for? To be seen as equal and to love one another regardless of the hue of our skin? Loving vs. Virginia ended those racist anti-miscegenation laws, but apparently many "antiracist" leftists want to dictate, with blatant racism, what are acceptable family relationships.
Would Kendi have said any of this if Judge Barrett and her husband were black? The attackers wouldn't dare challenge the motivation for adoption or the "circumstances" surrounding it. Kendi tweeted this bile: "Some White colonizers 'adopted' Black children. They 'civilized' these 'savage' children in the 'superior' ways of White people, while using them as props in their lifelong pictures of denial, while cutting the biological parents of these children out of the picture of humanity." Hateful and clueless.
I guess we're all props in this family photo.
Kendi goes on to accuse white people of having a "savior complex."
Click here to read more.
SOURCE: Christian Post, Ryan Bomberger