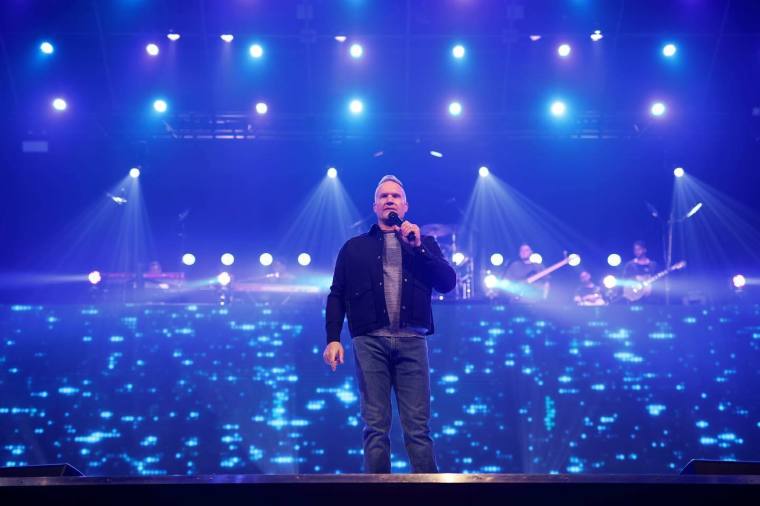 After nearly a year of public legal disputes over church property, megachurch pastors John Gray and Ron Carpenter Jr. have settled their differences after a successful mediation process, Carpenter said.
The peace deal between the megachurch pastors comes in the wake of an announcement by Carpenter earlier this month that he will return to Greenville, South Carolina, with a new campus of his Redemption Church in January 2021.
"Yesterday, everything was mutually agreed to. There are no more lawsuits. All legal matters are finished," Carpenter told Greenville News on Saturday after a Vision Night event in Greenville.
Carpenter and his wife, Hope, moved their Redemption Church brand from Greenville to San Jose, California, in 2018 to take over as new pastors of the 14,000-member Jubilee Christian Center. In making the move, they passed the reins of the Greenville church they led for 27 years to Gray and his wife, Aventer, who rebranded the congregation Relentless Church.
After a slew of controversies, including Relentless Church's purchase of a $1.8 million home for the Grays and conflict over the transition agreement that involved debt on church facilities, the Carpenters filed a contentious eviction lawsuit against Gray in January that produced several claims and counterclaims. Gray's lawyers argued in one counterclaim that the dispute was really "a fight over church members."
Officials at Gray's Relentless Church were not immediately available for comment when contacted by The Christian Post Monday. Carpenter also did not immediately respond to a request from CP for further comment.
Carpenter told Greenville News that he is now interested in mending fences with Gray.
Click here to read more.
SOURCE: Christian Post, Leonardo Blair