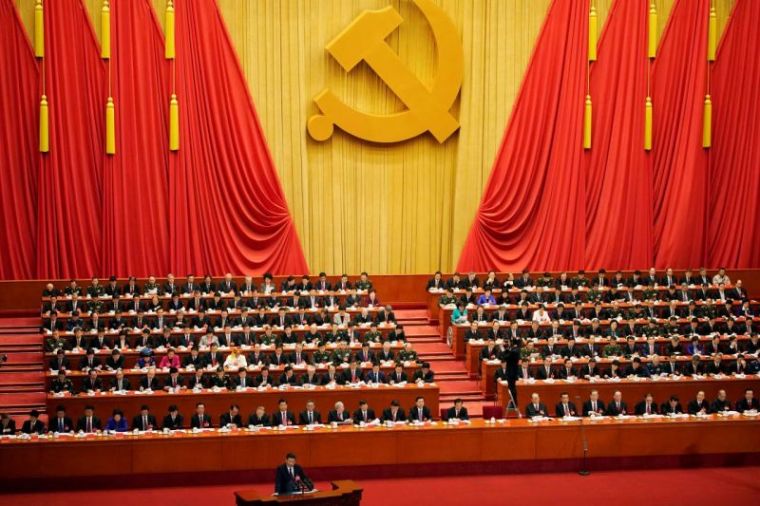 Religious and human rights groups are applauding a bill designating the Chinese Communist Party as a "transnational criminal organization" for posing an "existential threat to American freedoms and liberties."
On Thursday, Rep. Scott Perry, R-Penn., introduced the "Designating the Chinese Communist Party a Transnational Organized Crime Group Act," which aims to "Protect Americans from Chinese Criminal Activity."
According to the press release on Perry's website, the legislation, co-sponsored by Reps. Tim Burchett, R-Tenn., and Scott DesJarlais, R-Tenn., "will add the Chinese Communist Party (CCP) to the Top International Criminal Organizations Target (TICOT) List and provide the United States law enforcement agencies a strategic directive to target the CCP's malign activity."
The bill, which would eliminate sovereign immunity for Chinese diplomats in the U.S. engaging in criminal activity, specifically cites the CCP's "coordinated and government-directed theft of American intellectual property, cyber-attacks on U.S. systems, espionage, and international fentanyl trafficking" as top reasons the CCP qualifies to be on the TICOT List.
Dede Laugesen, executive director of Save the Persecuted Christians, which worked alongside Perry to bring about the legislation, applauded the bill.
"Save the Persecuted Christians is very grateful for this legislation," says Laugesen. "It's the first step in righting the injustices and making the world a safer place for all at-risk populations, which seemed to be multiplying exponentially as China's malign influence had continued unchecked — but, no more."
Sean Lin, of the Falun Dafa Association at Washington, D.C., also praised the bill. He noted that in the past seven decades, more than 80 million Chinese people have died due to "waves of CCP-sanctioned politics persecutions."
Click here to read more.
SOURCE: Christian Post, Leah MarieAnn Klett