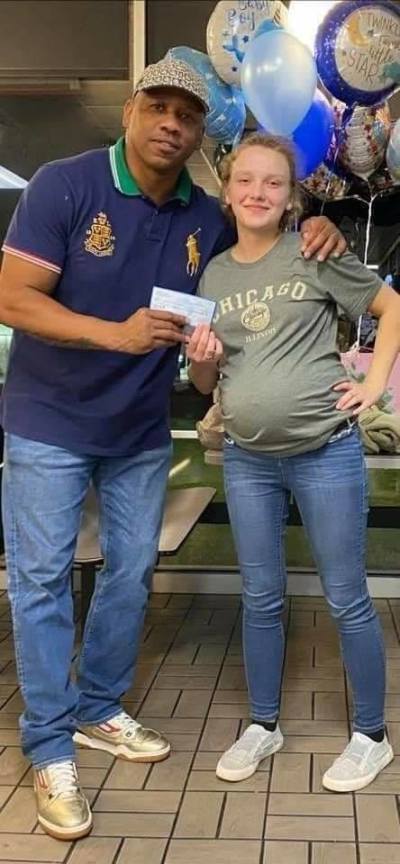 A pregnant waitress working at a Waffle House restaurant in Georgia has expressed a desire to start going to church again after receiving more than $12,000 in donations following an encounter with a local pastor.
In an interview with WXIA-TV last week, Bishop Eusebio Phelps, the pastor of New Faith Christian Church in the Atlanta suburb of Stockbridge, recalled a conversation he had with Waffle House waitress Hannah Hill over the phone when he recently placed an order.
"She was so nice over the telephone, and when I got there I paid for my food and I told her to keep the change," the bishop was quoted as saying.
Upon meeting her in person, Phelps realized that Hill was pregnant.
"I was just really urged to give her the rest of the money that I had in my wallet, which was around $40," he said. "And so I gave her the $40 and I told her that I just wanted to be able to bless her so she could buy something for the baby."
After giving Hill a $40 tip, Phelps' conversation with her continued. Hill explained to Phelps that she was eight-and-a-half months pregnant and was planning to name her son Samuel.
"Well, we lost our son Samuel seven years ago in Atlanta," Phelps explained. "It's coming up on the anniversary. I went home, I told my wife what happened. … My wife and I were talking. I was like 'Listen, I wanna raise $1,000 to give to Hannah so she can buy whatever she needs for the baby."
Phelps took to Facebook and informed his friends and followers of his encounter with Hill. He shared his goal of raising $1,000 for her. By the time he woke up the next morning, Phelps had exceeded his expectations.